Stand in Solidarity with Italy
Stand in Solidarity with Italy
Country wide lockdown in progress to stop spread of virus.
Italians learning to adapt.
https://www.wsj.com/articles/italians-face-up-to-life-
under-nationwide-lockdown-11583844267

We can help by supporting Italian Culture!

Sangiovese (with a small amount of Canaiolo) is vinified in thermo-regulated
stainless steel tanks at a fermentation temperature of 28° C. It then spends time
in steel tanks (30%), Sessile oak casks (50%) and barriques (20%).
After blending, the wine is refined in French oak casks for two to three months.
Pairs well with pasta dishes, pizza and appetizers.
90 Points Decanter - Delicate aromas of subtle herbs and oak.
The palate is elegant and fresh with flavours of red berries,
liquorice and plum to finish. Balanced, ripe, smooth tannins. $19.99

Ciao Asheville Presents
Sunday, March 29th starting 1pm
@MetroWines



https://metrowinesasheville.com/wine-blogs/blog/entry/rome-open-city-discussion

************************************************************
*** Olive Oil and Wine Tasting ***
with Jessica Gaydos from "Olive This" @MetroWines
March 26th from 5:30 to 6:30
Sign up here: https://metrowinesasheville.com/store/product/olive-oil-and-wine-tasting/

***********************************************************
Meanwhile: In Memoriam: Joyce Gordon
For those of you who joined us for "once Upon a Time in the West"
and were certain the voice was Claudia Cardinale who must certainly
have mastered a fast class in English, not so! As Robert Formento assured us,
the movie was dubbed. And now we know who it was at the mic!
Joyce Gordonknown as "The Girl with Glasses" passed away at 90 this week.
She said of the movie: "It's an anonymous kind of gratification."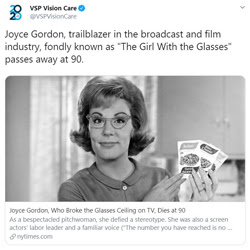 https://www.hollywoodreporter.com/news/joyce-gordon-
dead-screen-actors-guild-president-dies-at-90-1281957
Ciao Asheville extends posthumous membership to Joyce Gordon!