Belstar Prosecco and History
"Isle Be Waiting"
5 Mediterranean Islands that offer fabulous food and lodging
but are not so well known making these locations a perfect escape.
https://www.wsj.com/articles/5-mediterranean-islands-
the-tourist-mobs-havent-invaded-yet-11562331771

Let's add history to the escape. One of the suggestions is Mazzorbo.
There you will find the a wine villa owned by the Bisol Family making wine
for centuries. And you know their work well. Bisol makes Belstar!


A unique sparkler created by one of Prosecco's top producers,
the Cuvee Rose is a blend of Merlot, Pinot Noir and Sauvignon Blanc.
Fresh, juicy, somewhat soft and sweet with citrus, licorice, melon and ripe strawberries. Clean, easy style with light, creamy mousse.
The history of Bisol dates back to 1542, when the Bisol family first began cultivating grapes. Today, Gianluca Bisol has assumed the role of president and CEO while his brother, Desiderio, holds the position of chief enologist and technical director.
With 500 years of winemaking tradition, Bisol produces a range of organically farmed and internationally recognized Valdobbiadene Superiore DOCG crus.

And speaking of history...UNESCO has just last week declared
Valdobbiadene Superiore DOCG a World Heritage Site. check it out:
https://news.artnet.com/art-world/unesco-world-heritage-list-additions-2019-1594954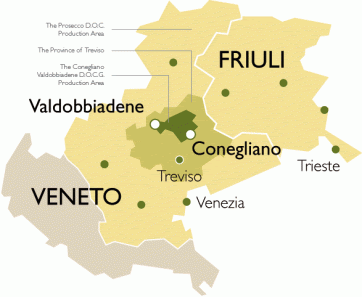 That's a LOT of History for $12.99
$14.99 at wine.com and, not surprisingly, unavailable.