LUPIN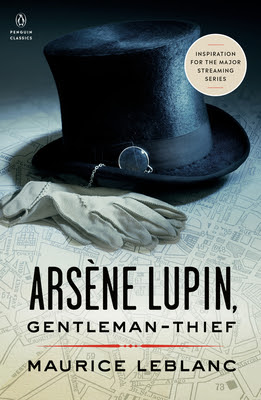 Arsène Lupin is a fictional gentleman thief and master of disguise created
in 1905 by French writer Maurice LeBlanc. He was originally called Arsène Lopin, until a local politician of the same name protested. The character was first introduced in a series of short stories serialized in the magazine Je said tout. The first story, "The Arrest of Arsène Lupin", was published on 15 July 1905.
Lupin was featured in 17 novels and 39 novellas by Maurice Leblanc, with the novellas or short stories collected into book form for a total of 24 books.
https://www.francetoday.com/culture/in-
the-footsteps-of-gentleman-thief-arsene-lupin/
The Read it With Wine?
Clearly, an intellectual bottle that steals your heart
and is tres Francias: Corbières!
Carignan from Corbières, Languedoc-Roussillon, France.
A sustained and very brilliant ruby colour with beautiful violet tints.
Immediate and generous with, at first, notes of fresh red fruits, such as cherries
and black fruits and blueberries. Next, the richness develops with notes
of cacao powder and a delicate touch of liquorice. Round and concentrated entrance with a balanced structure in the mouth, the tannins are delicate and the acidity luscious. Everything showcases the fruit, which follows up with a long finish.
Kermit Lynch Import and Brett's Pick
*** $17.99 ***