3 minutes reading time
(578 words)
Case Club, Gini Soave, Lawrence Vuelta Event, Port&Sherry Class, Ampeleia, Rose' Tasting, Andrew Will, Yes on 13 in Florida
GINI Soave Classico, Veneto
Gini says: "This wine brings together the best expressions of our vineyards,
a single bottle to express the aromas and the flavours of our land harmoniously. The mention "Classico" distinguishes the Soave made from vineyards standing in the historical hilly area where Garganega grapes are traditionally grown."
100% Garganega, the wine is straw yellow with green-gold reflections in the glass. The nose is intense and fragrant, fresh white flowers including hawthorn, elder, and cherry, together with white peach and tropical fruit. The palate is all this plus blended in an elegant and harmonious way with almond notes and a balanced minerality.
But don't ask me! Wine Spectator Says 90 Points:
"A lithe, light-bodied white, with racy acidity and a subtle streak of mineral,
layered with nectarine, melon and pink grapefruit pith flavors. This is well-knit, with a lingering, lightly spiced finish. Drink now through 2020. 9,000 cases made."
Laurence Vuelta of Avenui Brands
Presents
"Spain Meets California: An International Holiday Table"
5 Wines Paired with Small Plates from Local Establishments
including Gan Shan Station. Oh yeah!
https://metrowinesasheville.com/wine-blogs/blog/entry/lawrence-vuelta-is-back
$25 plus tax. Event Credit Only for Cancelations
"If you haven't been to a wine tasting with Laurence Vuelta,
You haven't been to a wine tasting! It's just a fact."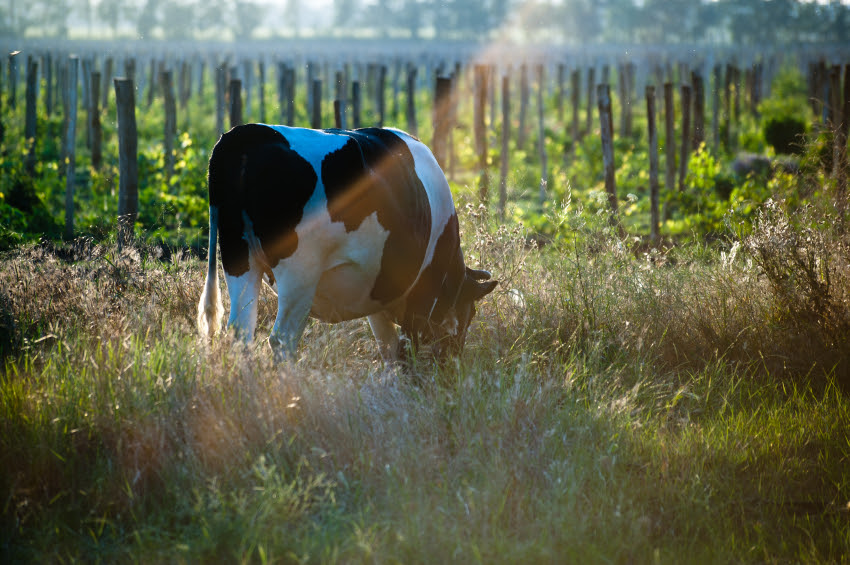 Capitalizing on the move toward natural wines,
farms in Tuscany are embracing nature and going biodynamic.
"To the mystification of skeptics, the farming calendar is determined by heavenly bodies. Growers harvest when the moon is full and sap rises
in plants, mirroring the tides." New York Times
Can't go to Tuscany?
GO BIO right here @MetroWines.
Shop Ampeleia!
Elizabetta Foradori Brings IT!
https://www.ampeleia.it
(Personal Note: "Kepos" from Ampeleia ($26) is my 2018 favorite wine
A blend of Meditteranean grapes including Grenache,
Carignan and Alicante Bouschet, this is what wine should taste like!)
Thanksgiving Great Rose Tasting
ALL Day Long on Saturday, November 3rd
from 10am to 7pm @MetroWines
Taste Rose that works ALL Year Long
from aperitif to dessert to just because!
Wine Spectator reports that sales of Rose are up over 59%!
The country is drinking Rose All Year Long.
For some Purpose. For some Reason. Or no Reason at all !!
And see Amazon Review of book by Elizabeth Gabay, Master of Wine
"Understanding the Pink Wine Revolution"
https://www.amazon.com/Ros%C3%A9-
Understanding-revolution-Classic-Library/dp/1906821933


"This wine bucks the trend toward heavy, overbearing Cabernet
that too often shuts down on palate. Instead, this wine has texture and fruit
bound by tannin and acid to perform in glass and on palate.
Seductive in its freshness and fruit definition." $33

James Suckling, 93 Points
"Pretty blackberry and blueberry aromas with black licorice. A full body,
firm and silky tannins and a fresh finish. Integrated and tight. Best in 2020."

Robert Parker for Wine Advocate, 92 Points
"Notes of minty cassis, blackberries and cigar smoke, the 2016 Cabernet Sauvignon
is medium to full-bodied, supple and velvety, with beautifully fine-grained tannins and a deep core of fruit. Generous and expressive. Drink over the next 5-6 years."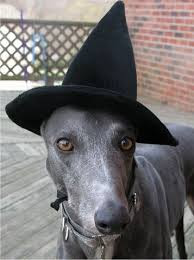 HAPPY HALLOWEEN
Play a TRICK on the Gamblers and Breeders who have
shamelessly used Greyhounds to make a buck.
Shut them all down.
Florida Voters Have the Power!
Vote "YES on 13" in Florida
*** and set greyhounds free ***
Information: https://protectdogs.org/