6 minutes reading time
(1223 words)
xarell.lo, Valpolicella, Lustau Fino, Wild Thing Zin, Paroles de Femme, Rose' Tasting, Paola Ferraro Cocktail Party, Case Club, French Twist, Pinotage, Big Night, Ciao Asheville!


Robert Parker, Wine Advocate, 91 Points
"

Produced with Xarello grapes grown in the Can Sumoi property, the 2017 Xarel.lo had an intense nose of fennel, aniseed and other Mediterranean herbs, with some balsamic and waxy apple aromas, still very young and undeveloped, with an electric and clean palate. It's clear and was filtered before bottling, but no additives or sulfur were added. The palate revealed a lot of acidity and a very tasty, almost salty finish. There are some 20,000 bottles of this. It was bottled in January 2018. The wine is clean and harmonious, it didn't seem to have suffered from the bottling."
A blend of Corvina, Corvinone, and Rondinella sourced primarily from vineyards in the breezy Illasi Valley, the name Ventale is inspired by the Italian word for wind. A fresh and medium bodied red with some zing and a touch of cranberry tartness and red cherry. Ventale is silky, juicy, and quite refreshing. Grapes are handpicked and aged in 75% Oak,
20% Chestnut and 10% Cherry for 18 months.
92 Points fromWine Enthusiast
A wonderful, deep blackberry-jam aroma and equally expressive fruit flavors on the palate give this wine a lot of enjoyment. This feels full and firm, with tones of blackberry, boysenberry, baking spice and dash of oaky complexity from 35% new barrels.
Winemaker Notes
"Aromas of black cherry, plum and raspberry fruit combine with a beautiful hint
of vanilla-oak loveliness, smoothly textured palate, very creamy and round, the finish is long and has lush jammy fruit — this wine is dangerously good!
Remember – you are what you drink …."
From Carol Shelton: THE QUEEN OF ZINFANDEL
Carol Shelton has been Mastering the Zen of Zin since 1978. Focusing mostly on her favorite varietal, Carol is a guru of single vineyard Zinfandel. California has been home to world class Zin for over a century, making it the benchmark varietal of American wine. Carol & Mitch Mackenzie, her husband and business partner, sought out exceptional California vineyards including Dry Creek Valley, Rockpile, Russian River Valley, Mendocino, and the Cucamonga Valley of Southern California. Many of her vineyard sources are organically grown and decades old. She develops close partnerships with each grower to ensure her wines maintain and express the unique terroir of the vineyard.
Bouillon Pigalle
22 Boulevard de Clichy, 18th Arrondissement
Entrees 8.50 to 14 euros
NYT says: Only in Paris would you find such a nonchalant juxtaposition
of gastronomy and pronographey as the one in the city's Pigalle district,
which has become a hipster neighborhood on its side streets but still
recalls Time Square circa 1980 along its boulevards.
Bouillon serves wine by the Pitcher! Rhone Red, Chardonnay and Rose!
A good by the pitcher choice for the home version of Bouillon Pigalle:
Domaine Galevan Paroles le Femme 2015, Cotes du Rhone
$14.99 By the bottle. $152.90 By the Case:
Imported by Thomas Meunier AuthentiqueVin
A blend of 60% Grenache, 20% Mourvedre, 10% Cinsault and 10% Carignan,
The wine offers a nose of concentrated black fruits, wild berries,
spices (pepper and laurel) and all again on a silky palate.
Coralie, owner and winemaker, is the first woman in nine generations
to have taken the reins of the family estate and she is whipping it but good!
Before her Jean-Pierre et Pierrette, her parents, and grandparents left their marks
on the estate.Continuing this long line of Rhône winemakers, Coralie's joie de vivre
and modern, independent approach has bought new energy to the Domaine Galévan.
Her wines reflect experience and expertise that have handed down over the years.


*** Great Rose Tasting ***
Saturday, May 4th from 10am to 7pm
@ and ONLY @MetroWines
6 DRY Bottles of Rose from Around the World
On the Taste and On the House and ON Event pricing!

This One will be Open!
Klinker Brick "Bricks and Roses Rose 2018"
Everyday low price; $14.99
Rose Saturday Event Price: $12.99
(Meanwhile, at wine.com, "the #1 rated online store," so they say,
Klinker Brick Rose 2018 is not available but the 2017 is $15.99.)




Winemakers Notes: Bricks & Roses is a blend of Grenache, Carignan,
Syrah, and Mourvedre with aromas of citrus, a hint of floral fragrance
and a salmon pink hue. Pleasant flavors of ripe strawberries, grapefruit,
and subtle watermelon coupled with a dry composition, gently on the palate. The finish is incredibly clean with light, bright acidity.

This is a good time to tell you to:
*** SAVE THE DATE: May 29th ***
for a Klinker Brick Wine Pairing Dinner at Bone & Broth!

Ciao Asheville Presents

*** Paola Ferraro ***
@MetroWines
Tuesday, May 7th from 5:30 to 6:30

"Prosecco ONLY Cocktail Party"
With Italian Bread and Antipasto, $10

Paola is Popular @MetroWines! Reserve now.
Call (828) 575-9525
online: https://metrowinesasheville.com/store/product/bele-casel-tasting-may-7th/
(Note: This is a traditional cocktail party and by that we mean standing up


Is Scotty Bigger Than Sue?
https://www.chicagotribune.com/entertainment/
museums/ct-ent-largest-t-rex-scotty-sue-0329-story.html
Oh, the controversy. Oh, the uncertainty.
Be Certain. Be Prepared.
Add Value Minded. And Adventurous.
Join the Case Club @MetroWines!
Call (828) 575-9525
online: https://metrowinesasheville.com/club
French Twist
"French Fare. North Carolina Flair."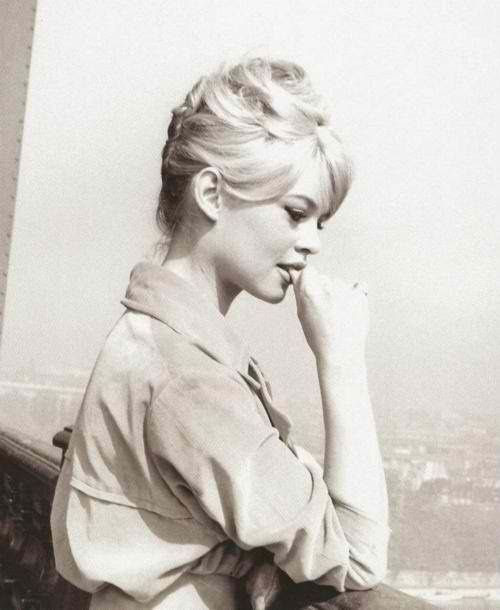 Wine Pairing Dinner at The Princess Anne Hotel
301 East Chestnut, One Block off Charlotte Street.
May 23rd starting 6:30. $125 ALL IN.
Chef Amber Whitt combines her Classical French Cuisine
with North Carolina Flavors.
Menu and Details: https://metrowinesasheville.com/wine-blogs/
blog/entry/french-twist-at-princess-anne-hotel
Call for reservations: (828) 258-0986
Artist Colony Growing in South Africa




De Bergkant Lodge on the Outskirts of Prince Albert, SA
https://www.debergkant.com

The highway between Johannesburg and Cape Town winds through Great Karoo,
a vast desert of reddish brown earth, scrub vegetation and a few springbok.
An oasis, Prince Albert, soon appears. The little town is known for its 19th century
Cape Dutch architecture, Bulgarian yogurt, figs, olives, sheep and at least 30 artists.
And, of course, the De Bergkant Lodge.

Pick up a picture book of South African Wildlife
and travel vicariously with a artistic bottle of SA Wine.
(The photo was clipped from Total Wine. Why? Because their price is $19.99!)
And Our Price @Metrowines is $14.99
Shop LocalLY and SAVE!


From the Val de Vie wine estate in the heart of the cape winelands where wine production dates back to 1825. This is a deliberately modern offering by winemaker Bertus Fourie, who has concentrated on drawing out the coffee-like aromas of South Africa's signature grape. Intense on the nose, with a bouquet of coffee, chocolate and cherry, with meaty, savoury hints. The tannins are ripe, perfectly suiting the round and mouth-filling plum and mulberry fruit. Drink on its own or with heavy flavors.
Bertus' recommends a blue-cheese-filled brandy snap
with chocolate and roasted coffee beans!


"Big Night at Ambrozia"
Recap:
https://metrowinesasheville.com/
wine-blogs/blog/entry/a-big-night-in-asheville
The Big Hit at The Big Night: Aglianico!
Ruby red with violet reflections, this wine offers aromas of black cherry, wild blackberry
and plum fruit with a spicy, toasted overtone. On the palate, it is soft and elegant,
displaying the structure necessary for long aging.
And this is what Isabella Rossellini, one of the stars of Big Night, is doing now.
Warning: the local news staff is pretty irritating but Isabella is great!
https://www.youtube.com/watch?v=QFDNLd0wLEQ
Follow Ciao Asheville Here:
https://www.facebook.com/CiaoAsheville/

and mingling with very limited seating.)