1 minute reading time
(92 words)
Wine in the Middle
Stand in Solidarity with Being in the Middle!

The Middle Seat
Airlines are experimenting with middle seats that are wider
than the coveted window or aisle seats.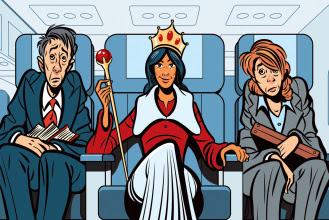 https://www.wsj.com/articles/imagine-a-middle-seat-
youd-actually-pay-for-11583331299

Often called crowd pleasers or party wines,
flavor and style profiles that hit the middle ground.
We suggest our March Winner!
60% of The Asheville Wine Focus Group @MetroWines chose:
2018 Clovis Cotes du Rhone, France
50% Grenache, 25% Syrah, 15%Cinsault and 10%Carignan
Organic, Steel Tank. $16.99


Medium bodied, red fruit including cherry with a touch of black pepper. Soft tannins.
By accepting you will be accessing a service provided by a third-party external to https://metrowinesasheville.com/