1 minute reading time
(201 words)
White House Wine History
*** BE a History Buff ***
From The MetroWines Book Suggestion Department


"Wine and The White House"


presented by The White House Historical Association
Written by Frederick Ryan
https://shop.whitehousehistory.org/products/whitehousewine
And here is my most humble piece from 4 years ago
for The Laurel of Asheville summarizing the big WH wine events.
https://thelaurelofasheville.com/lifestyle/breweries/wine-white-house/
Until President Johnson decreed only domestic wines would be served
in The White House, French Wines seemed to be the choice.
So let's salute this comprehensive discussion and the historical relevance of
Wine in The White House with a California Bottle that screams Beaucoup!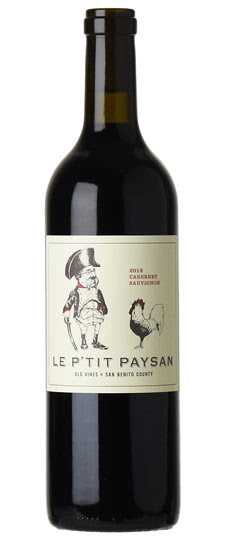 Le P'Tit Paysan 2018 Cabernet Sauvignon
Old Vines San Benito county
Wine Enthusiast says 90 Points: From a secret selection of old vines,
Ian Brand delivers aromas of dried blackberry, leather, cocoa and a touch
of lavender on the very dry nose. The palate is tightly wound with tannins
and a rocky minerality, offering flavors of black currant, pastry and coffee bean.
Winery says: "We select grapes from vineyards off the beaten path
to produce wines that express the soil, climate an character of their source."
$29.99 at wine.com
Price is "Hidden" (that's a quote) at K&L)
Wheels UP! $23 @MetroWines!
By accepting you will be accessing a service provided by a third-party external to https://metrowinesasheville.com/