14 minutes reading time
(2786 words)
Camus, Lucarelli and Darts
** Happy New Year **
Thank you for your support for our small business
and supporting commerce and community on Charlotte Street.
We are delighted to share with you that your support has made possible
the opportunity to serve you even better with our new delivery vehicle,
The Dodge Ram Promaster 1500!
Wall Street Journal suggests, get this, a wine spritzer to celebrate New Year's Eve.
WSJ recipe calls for the Spanish Grape Verdejo. The Asheville School of Wine suggests
pure bubbles with any one of the Sparkling Wine listed below.
If there was ever a time for big bubbles, NYE is it. But if you prefer a lighter fizz,
the Albarino, our BIG WHITE of THE WEEK, also a Spanish Varietal,
featured in this email would make a very fine spritzer.
In Any Case,
https://en.wikipedia.org/wiki/Laissez_les_bons_temps_rouler
Midnight in Santorini is SOLD OUT
Wait List Only (828) 575-9525
ALERT: From The MetroWines Tariff Department
The New Year will bring tariffs, possibly 100% on wines from certain countries.
This is our last shipment of St. Hilaire before the imposition of the tariff.
We have worked to beat BIG BOX to be lowest price on St. Hillaire.
But the price is going up for all of us. So when this shipment is gone,
prepare for a few dollars more. Shop now @MetroWines!
France's Oldest Sparkling Wine!
Dry, toasty, smooth and clean Saint-Hilaire Limoux Blanc de Blanc Brut
truly captivates with an attractive yeasty aroma and luscious creamy texture.
The palate is light and crisp with citrus and apple flavors and the body is just hefty enough. Blanquette de Limoux is probably the oldest sparkling wine in the world.
We know that in 1531, the Benedictine Monks of the Abbey of Saint-Hilaire were already producing Blanquette de Limoux which certainly makes it France's Oldest Sparkling Wine preceding Champagne by more than a century.
The Limoux vineyards are located in Languedoc, in Southern France,
at the foothills of the Pyrenees Mountains. The grapes are selected
from clay-limestone plots that capture both the Oceanic and Mediterranean influences.
SHOP NOW @METROWINES and SAVE!
$13.99 Until Shipment Gone
It's "Best of The Year" Time
Panetone Color of the Year is Classic Blue
"In these uneasy times, as we move along to the new decade,
the Pantone Color Institute has reached back in time to calming,
confident classic blue as its color of the year for 2020.
The color is an anchor offering stability, constancy and connection.
"It's a reassuring presence," says Laurie Pressman,
Vice President of Global Purveyers
of Color Consulting, Trendsetting and Analysis.
(WOW, who knew there was one?)
Anyway, we get it, the new anchored with the traditional.
That said, we are pairing the color of the year
with The Wine of the Year @MetroWines.
Why is Evaluna The Wine of the Year @MetroWines?
Simply put, the quality to price ratio is HIGH.
And all 45 Participants at Focus Group LOVED it.
And no one buys Evaluna that does not come back for another bottle!

As a second generation producer in a region that her father Sergio Zenato
put on the map, Nadia Zenato and her mother Carla Prospero created Evaluna
out of a deep love but also deep knowledge of the area.
Evaluna (Eve + Moon) evokes the passionand a long practice in the vineyard sites
of Lake Garda by the Zenato family. Evaluna in name and intent endeavors
to break what is considered possible in a land of diverse agricultural abundance.
Both native and international grapes have grown around Lake Garda, Italy's largest lake,
for hundreds of years. Long ago, the presence of red wines of Lake Garda (Gardo clareto)
and their consumption was noted as early as the Renaissance,
when Pope Leo X commented on their quality. The landscape and geology are ideal
for viticulture. The near Mediterranean climate and unique terrain have made this possible.
The geology of advancing and retreating glaciers left deposits rich in morainic
and silty/morainic soils, the same soils prized for production of the region's Lugana white wines. The lake's thermo-regulating influence and temperate microclimate make more
than viticulture possible, as the area abounds in diverse crops, including lemon,
orange and citron trees, together with olive groves and capers.
Not widely available. Out of stock, of course, at wine.com.
$17.88 in California before shipping!
$15.99 @MetroWines!
Big RED of the Week
The Arsonist
The 2016 Arsonist Red Blend has expansive aromas of violet, rose petal,
saddle leather and orange peel. Broad flavors of blackberry, plum and cassis
fill the palate; a hint of dark chocolate and baking spice adds complexity.
Firm, but refined tannins add good structure and long, silky finish.
Power and grace in a bottle!
Blend: 52% Petit Verdot, 26% Malbec, 22% Cabernet Sauvignon
$20.97 online at Wine Chateau
$18.99 @MetroWines
BIG WHITE of the WEEK
The Rías Baixas in the cooler climate of Northern Spain.
Lowlands, with altitude generally less than 300 m. near the sea. At the lower reaches of rivers, influences by the Atlantic shown in mild temperatures and high rainfall,
with a water drop in the summer months.
La Milla is 100% Albariño, this variety finds its natural habitat in the Atlantic ecoclimate:
mild temperatures, close to sea, heavy rain, sunny atmosphere with sandy, shallow soil.
La Milla is a cuvée made especially for Vinos de Terruños by Familia Pastor Gilabert,
in collaboration with winegrower and winemaker Angel Parada.
Slightly golden yellow wine with green hues, great aromatic complexity with ripe fruit, predominantly peach and apple, accompanied by memories of pineapple.
The palate is broad with fresh acidity and a long, silky, lightly herbaceous finish. $22
I know what you are thinking. I do. Yes, I do!
You are wondering why you would pay more
for this bottle, than, let's say, Garzon Albarino.
To be honest, me too.
So I asked Brett Watson of The Asheville School of Wine @MetroWines for his opinion.
He said: "They are both amazing bottles for the price. As The Asheville Wine Focus Group
would say, both wines present a very high quality to price ration.
The difference is that Lamilla is from Rias Baixas, the traditional home of Albarino.
Sited in northern Spain, a cooler climate, this bottle offers the old world nutty
but fresh flavors of the varietal. Lamilla is a crisp and authentic representation of Albarino!"
(I am getting really tired of him being right)
Celebrate Far and Wide!
Hobart Australia. That's Tasmania
https://www.nytimes.com/2019/12/05/travel/36-hours-in-hobart-and-environs.html
Tasmania is experiencing a surge of weekenders and property buyers,
driven by a new found interest in the pristine nature; unhurried way of life
and increasingly diverse art and food scene that really started to take off with the arrival,
in a Hobart suburb of The Museum of Old and New Art in 2011.
One of the first on board was French Winemaker Roederer!
Jansz Tasmania is a pioneer of deluxe sparkling wine in Australia,
commencing as a French-Australian partnership in 1986. Now 100% family owned,
Jansz Tasmania has coupled old world inspiration with new world innovation
to craft this unique style, known simply as Methode Tasmanoise.
Pale salmon in color with a fine bead, this wine has a rich floral,
bouquet of strawberries with a soft and creamy palate.
Unavailable for the price of $24.99 at wine.com
$24 and on the shelf @MetroWines
On a Health Kick?
"Natural Wine for The People:
What It Is, Where to Find It, How to Love it"
By Alice Feiring
https://www.malaprops.com/book/9780399582431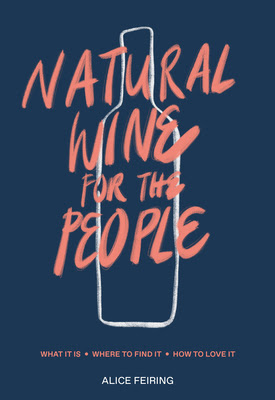 A compact illustrated guide to natural wine, focusing on minimal intervention,
lack of additives, and organic and biodynamic growing methods.
Today, wine is more popular than ever in the United States and millennials
are leading the charge drinking more wine than any other generation in history.
Many have been enticed by natural wine. While the hippest restaurants and wine bars
are touting natural wines, there is still a lot of confusion about what exactly natural wine is,
where to find it, and how to enjoy it. In Natural Wine for the People,
James Beard Award-winner Alice Feiring sets the record straight.
In addition to the James Beard and Louis Roederer Wine Writing Awards,
Feiring is the author of seven books, including The Battle for Wine and Love,
Naked Wine, For the Love of Wine, and The Dirty Guide to Wine.
In 2013 she was named Imbibe magazine's Wine Person of the Year.
Her website The Feiring Line has been an invaluable resource
for natural wine enthusiasts since 2004.
In reviewing the book, NYT says "Even Trader Joe's has started to lean
into "natural" with peach colored signs that imply organic without actually saying it."
Typical. You want the real thing. Shop Natural Wines @MetroWines
Your Read it With Wine:
A bistro wine and staple at the dinner table were the inspirations for Beton.
A blend of55% Cabernet Franc, 15% Gamay Noir, 15% Pinot Noir and 10% Cot (Malbec)
(https://southamericawineguide.com/whats-the-difference-between-cot-malbec/)
from Applegate Valley AVA in Southern Oregon that sits on granite bedrock.
Each variety is fermented separately and then aged in concrete.
Focused, with violets, earth, black pepper and black raspberry.
Sold out at Manhattan Wine Company. Not Sold at Vivino.
It's Special. And on the Shelf @MetroWines, $26
"Existential" is the Word of the Year

https://abcnews.go.com/Entertainment/wireStory/
dictionary-chooses-existential-word-year-67435022
According to Dictionary.com, the word "existential" is an adjective meaning:
relating to existence: Does climate change pose an existential threat to humanity?
or relating to or characteristic of philosophical existentialism concerned
with the nature of human existence determined by the individual's freely made choices.
(I prefer the word "extant" to mean existing, ie:
there are 25 extant Frank Lloyd Wright buildings in Oak Park, Illinois -
and "existential" for the thinking and writings of Camus and Kafka, but that's just me.)
Your Ponder it With Wine
Chat Fou (Crazy Cat) Louis Dressner Selections
Eric Texier Winemaker


"A blend of primarily Grenache and white Rhone varietals. It is easy, fruity and joyful.
Why is it not big, rich and intense?Simply because of the terroir that produces it,
granites from the norther Rhone Valley, where Grenache vines get just enough sun to ripen.
This everyday wine appreciates coolness." Eric Texier
Most online prices in Euros!
Our Price $18.99
Speaking of existential, the second dictionary meaning, we will be hosting
a presentation on Camus (pictured above) and wine. Believe it!
One of our customers writes about Camus. His new book has just been published.
But wine? The book finds Camus in Algeria. Perfect.
Algeria is part of the cradle of wine civilization!
Stand By for Details!
Staying Home for NYE?
That's Fine BUT Get ready for the New Year.
*** Clean out your Shoe Closet ***
You know you have too many pairs of shoes.
Some you don't even wear!
But do it in style. Play Nordstrom.
https://n.nordstrommedia.com/id/83ffb3b8-a3fd-4897-8ce3-076bfac3d59e.pdf
Nordstrom has Bars all over the NYC store.
Pick up your "Nordstrom 6 Pack" @MetroWines
and Clean the Closet in Nordstrom Style!
Daou Cabernet Sauvignon
Cakebread Chardonnay
Lageder Pinot Grigio
Kim Crawford Sauvignon Blanc
Wolffer Dry Rose Cider
and Veuve
New Ways to Battle Procrastination
https://www.wsj.com/articles/new-ways-to-battle-procrastination-11576083512
OK But What's Wine Got to Do With It?
According to this Wall Street Journal article, nothing, not no way, not no how.
But this is thier 3rd or 4th article and nothing has worked yet.
Part of the problem is that there is no tangible reward for doing it Now.
And that's what wine has to do with it!
So, you need a bottle to anticipate, to work toward.
Perhaps, something you have not tried but you always meant to do so.
But you don't want to spend too much because then you will just be worried
about the price and use it as a justification to further procrastinate!
*** YOUR REWARD for GETTING OFF THE COUCH***
2017 Luccarelli Primitivo $15.99
You know Luccarelli. This is the winery that sends us Negroamaro from Puglia,
the heel of the boot, which has been a best seller fr the past 3 years.
This is their Italian Primitivo (Zinfandel) in the same lush style!
This wine has black cherry, plum and spice aromas on the nose.
This leads to the palate which is dry, medium bodied
and has ripe black fruit flavors with a balanced acidity and fresh finish.
Overall this is a very drinkable wine with great character.
Ciao Asheville Says Arrivederci to 2019
and Buon Giorno to 2020
Ciao Asheville Welcomes 2020
with "La Cena" on Charlotte Street
An Italian Dinner Paired with Italian Wines from VOLIO Fine Wine Imports
with Chef Chris Benson at Bone and Broth
on Monday, January 20th, 2020 at 6pm.
Reserve Your Seats Here:
https://metrowinesasheville.com/wine-blogs/blog/entry/bone-and-broth-italian-dinner
While you are waiting....
The Autobiography of Benvenuto Cellini (written in the mid 1500s)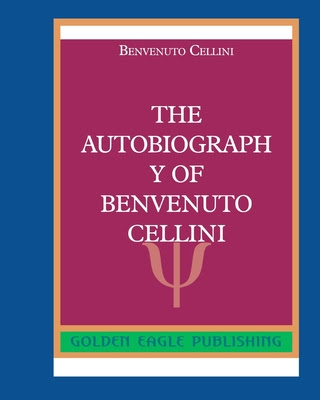 https://www.malaprops.com/book/9780464290346
WSJ Reviewed: https://www.wsj.com/articles/bringing-artists-to-life-11576267430
The New Italy with Veronica Raimo!
Female Writers on the Rise in Italy
"The Girl at the Door"

Book at Malaprops here:
https://www.malaprops.com/book/9780802147349
Follow Veronica Raimo on Facebook here:
https://www.facebook.com/veronica.raimo.7
And Send 2019 Out with Franciacorta
Barone Pizzini "Animante" Extra Brut, $37
Barone Pizzini was founded in 1870 by the noble family of the same name.
It is one of the oldest wineries in Franciacorta, and was the first winery in the region
to promote biodiversity and natural farming methods. This choice was made in mid-90s
because it was essential to having "live" vines, to produce healthy grapes
to for wines that are a complete expression of the terroir.
Animante is sourced from the estate's 25 vineyards in locations across Franciacorta.
The average elevation of the vines is 200/300 meters above sea level,
with an average age of 20 years. Subsoils are complex in origin.
Some are morainic in nature, while others are enriched by glacial river deposits.
Chardonnay, Pinot Noir, and Pinot Bianco are sourced from all four distinct sites
and harvested in August. Grapes are gently pressed, fermented in stainless steel tanks
for six months, and further refined in bottle on natural yeasts for 20-30 months
until disgorgement and a dosage mixture of 2-3g/l of organic sugar is added.
Tasting Notes
Franciacorta's layered geological formations boast complex microclimates.
Wines are defined by both a sub-Alpine and Mediterranean-type climate
due to the proximity of Lake Iseo. Summers are tolerably hot and dry,
while winters remain milder, contributing to freshness and complex aromas.
Morainic soils are conducive to stone fruit flavors, spice and florality.
Food Pairing
Franciacorta's moderate to high acidity makes it admirably versatile at the table.
Animante Brut offers a zesty texture, a vein of minerality and vibrant acidity
that cuts through a creamy risotto or pasta. For a delightful contrast,
match to foods rich in umamisuch as mushrooms, cured meats or shellfish,
flavors that will act as a balancing agentto the full stone fruit notes.
From the 2019 "Milestones Department" @MetroWines
Fallon Sherrock said she is overwhelmed by the "incredible" response
to her historic victories at the PDC World Darts Championship,
as Billie Jean King led a wave of congratulations
from across the globe.
Sherrock became the first woman to defeat a male darts player
in the best-known competition and then one of the world's top-ranked players~
The 25-year-old, who only took up the sport at 17 after ditching her career
as a hairdresser, said she was struggling to grasp the wave of adulation coming her way.
"It hasn't all sunk in yet," she told BBC Radio 5 Live.
"I haven't had time to process the first game let alone this game.
Then the fact that all these people are tweeting me, especially Billie Jean King.
Oh my god, I never thought someone like that would be contacting me
or congratulating me or anything like that.'"
King, the former world No 1 tennis player, posted her congratulations
on Twitter along with the hashtag "#Gamechanger."
*****************************************
Toast Fallon and your accomplishments with another "Gamechanger"
*** Veuve Clicquot ***
We Match Best price in Asheville!

And Read All About It Here: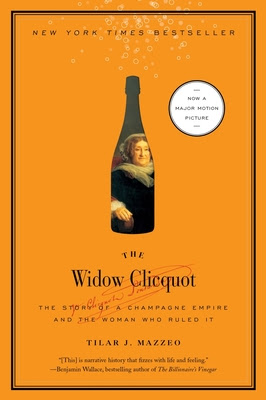 The Widow Clicquot is the New York Times bestselling business biography
of the visionary young widow who built a champagne empire,
became a legend in her tumultuous times, and showed the world how to live with style.
Mazzeo brings to life the woman behind the label, Barbe-Nicole Clicquot Ponsardin,
in this utterly intoxicating book that is as much a fascinating journey
through the process of making this temperamental wine as a biography
of a uniquely tempered and fascinating woman.
https://www.malaprops.com/book/9780061288586
And ....First created in 1972 to celebrate its 200th anniversary,
Veuve Clicquot created an award, the Veuve Clicquot Business Woman Award,
to honor this bold woman. For 50 years, the House has awarded businesswomen who have built, taken on or developed a business. To date, 350 women in 27 countries have been honored.
And Vueve tracks the progress of women entrepreneurs here:
https://www.veuveclicquot.com/en-ca/clicquot-world/veuve-clicquot-
unveils-its-first-international-women-entrepreneurship-barometer
By accepting you will be accessing a service provided by a third-party external to https://metrowinesasheville.com/