8 minutes reading time
(1665 words)
"The Public Palate" (c) of August 30
"The Public Palate: Putting Wine in Its Place" (c)
*** ALERT ***
MetroNorth OPENS!
September 10th from 4 to 6pm
in Reynolds Village
Grand Opening Features
"Flash in the Pan"
Not only a wine shop but a Restaurant Quality Food Shop!
And every month, starting with the first one, a guest chef will show us
what you can do with our products.
*** And each dish will be perfectly paired with wine! ***
First UP: Brett Watson brings us California Cuisine!
From The Ciao Asheville Book Department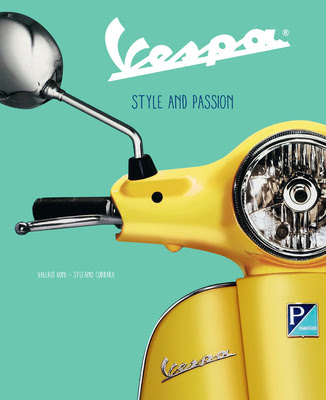 https://www.malaprops.com/book/9780760368527
BY Valerio Boni and Stefano Cordara
Perfect in its compactness, in its functionality, and in its widely imitated design,
the Vespa scooter is not only a means of transport, but a true icon.
In celebration of Vespa's 75th anniversary, Vespa: Style and Passion
is the lavishly illustrated official history of the legendary scooters
and the culture they've inspired.
Your Flip Through the Gorgeous Photo Pages With Wine:
The Chianti from Corzano & Paterno is a medium bodied red,
a marvelous example of the fruity characteristics that Chianti can have.
It is made from 90% Sangiovese and 10% Canaiolo, two local Tuscan grapes.
The wine ages for 17 months in oak barrels, both small and very big ones
which gives more structure to the wine. $16.99

And while the Vespa sales may have peaked in country,
pasta sales and consumption are on the rise!
Asheville Citizen Times reports that supply gaps are leaving shelves empty.
One of the most sought after "stock up on it" items is PASTA!
We got you covered @MetroWines.
We have Spigadoro Penne Rigate, Red Sauce, Cheese and Italian Sausage.
And for something green: artichoke herats! With a bottle of wine it's dinner!

Call (828) 575-9525 for One stop shopping
After Dinner: Celebrate Raphael
https://www.arttrav.com/it/raphael-rome-exhibition/
or read "The Lying Life of Adults" by Elena Ferrante
https://www.malaprops.com/search/site/Elena%20Ferrante
"There's no doubt the publication of The Lying Life of Adults]
will be the literary event of the year."--ELLE Magazine
** The Laugh Test **
You have probably heard the expression that a statement
did not "pass the laugh test." THIS, as reported by both NYT and WSJ,
is the very definition of NOT passing the laugh test:
"Uber and Lyft, both based in San Francisco, have argued
that they are technology platforms connecting riders
with drivers, not transportation companies, so the drivers
aren't part of the usual course of business."
I swear. They said that! Both of them!
Some might say that a quality Sauvignon Blanc from Washington State
is ridiculous and cannot, cannot, I say, pass the laugh test.
We say Au contraire!

Bright aromas of creamy lemon curd, tropical papaya, hint of ripe pear,
lemon grass and just a touch of gooseberry. Bright and citrusy with a touch
of creaminess on the mid-palate. Flavors of citrus and lychee
lead into a delicately refreshing yet layered finish.
CMS 2017 Sauvignon Blanc $15.99
*** BIG Deal of the Week ***
$6.99 by the Bottle & $5.95 by the Case
Douglas Hill 2015 Cabernet Sauvignon, California
(Customer Suggestion)
This crisp and delightful Cabernet is filled with abundant aromas and flavors
of red fruit such as cherries and raspberry. A great wine to have for parties
or your everyday table. Soft, smooth finish. Crowd Pleaser!
$10.99 at Vivino
$6.99 by the bottle and $5.95 by the case
T
he French Connection to Italy


A culinary bond has been strong for centuries. While some historians disagree,
most French accept that Catherine de Medici brought Italian
cooking traditions and ingredients, including olive oil, to France.
And that connection has continued, back and forth, for better and for worse,
through to the present.
https://www.nytimes.com/1994/10/05/arts/
quel-shock-the-italianization-of-french-cuisine.html
But, the connection is not just food.
Pierre Cardin, 98, the famed French Designer is, well, ITALIAN!
His birth name is Pietro Cardin, pronounced Cardeen.
He was born in San Biagio di Callalta, about a half hour north of Venice.
What put Pierre on the fashion map? The Beatles. In 1963, The Beatles were looking
for a high fashion look and Pierre was the only one designing for men.
They chose his "no collar suit."
Let's honor this historic Euro-Partnership with a wines
that present French Grapes with The Italian Touch.
Red: 2018 Colterenzo Pinot Nero, $17.99
Brilliant medium ruby red with a fresh, fruity nose, reminiscent of red currants
and black cherry; medium-bodied, round with soft tannins and ripe berry flavors
well integrated with the acidity.
White: Lis Neris 2015 Picol Sauvignon Blanc, Friuli, $25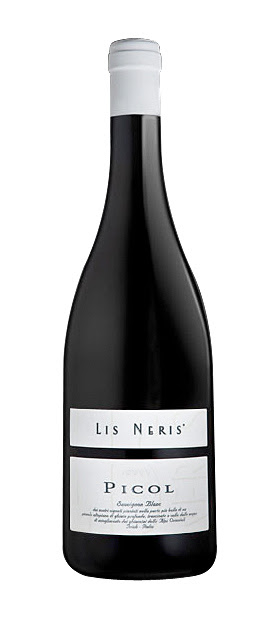 On the nose, Lis Neris expresses a varietally correct profile composed of tomato leaf,
celery, cedar and mint notes. A mineral, chalk tone opens to a dry, fine taste, marked
by a certain acidity and a decisive richness. Balanced, full and satisfying,
it closes with a finish of excellent persistence. This is a unique experience.
I am cautious about using the "should" word but you really should try it.
** Spanish DEAL of The Week **


Ruby red with light violet on edges in glass. Red fruits (raspberries, blackberries)
of nice intensity, coffee, toasted notes and vanilla. Well structured, balanced
tannins-alcohol-acidity, fresh mature fruit in perfect conjunction with the characteristics
of aging (spices, toasted coffee and noble wood). Lightly toasted notes on finish.
*** $9.99 ***
Coach Potatoes Unite!
Online, View from the Couch, Events:
https://www.wsj.com/articles/itching-to-travel-
attend-these-music-and-film-festivalsonline-11597931054?mod=searchresults&page=1&pos=1
Your Coach Potato Virtual Event Wine:
Pietralta 100% Sangiovese 2019 Rosé $14.99
Made in the renovated cellar of a 13th century building. Organic.
In this small naturalistic oasis you might also see many wild animals
such as wild boars, roe deer, porcupines and foxes!
With Pietralta in glass, you are NOT a TV slacker, you are part of living history.
And with only 12% ALC, you might even be awake for the second show!
We have said it before, but some grapes are more suited to being
made Rosé than others and Sangiovese is one of them! So good!
Lettie Teague Talks Cardedu Vermentino in Wall Street Journal
https://www.wsj.com/articles/the-ideal-summer-wine-that-not-
nearly-enough-people-know-11598459195
*** Yeah! WE GOT THAT! ***
Vermentino, one of the only varieties widely planted on both Sardinia and mainland Italy,
Sardinian Vermentino tends to be more intense and full-bodied. Cardedu Vermentino
is produced from dry-farmed vineyards, without herbicides or pesticides,
and fermented with native yeasts, with a few hours of skin contact in steel tanks.
It is an intense white wine showing tones of wild mint and rosemary on the nose over orange rind,
ripe yellow peaches, and hot sea air. The palate is quite full and dry, with mouthwatering acidity,
stone fruit, salty finish. Cardedu is well suited tocured cheese, fatty fish and spinach pie. $21.
And Lettie adds Cardedu is "particularly good with summer vegetable dishes."
Is the Handshake a Gone-er?
NYT says the handshake has been through a lot in changing times.
The Handshake survived the peace sign as "hi" in the 1960s and the deal clinching
high five of the 1990s. But can it outlast COVID? The country's top infectious disease specialist, Dr. Anthony Fauci, says we must "break that custom....because that
is really one of the major ways you can transmit respiratory borne illness."
OK, we @MetroWines offer an alternative:
The Time Honored TOAST!
The Toast will not be appropriate in all situations, but when it is,
the introductory TOAST is served well by a bottle of
Salem Wine Co. 2017 Pinot Noir, R. Parr & S. Moornan
Eola amity Hills, Salem, Oregon
Pinot Noir says you are versatile within a traditional framework.
And a wine by Raj Parr says you are forward thinking.

Raj Parr is one of the acclaimed group of new California winemakers.
The 2017 Pinot Noir from Salem Wine Company is produced from sustainable grapes,
biodynamically farmed in volcanic soil of the Eola-Amity Hills, using only indigenous fermentation.
It is a pure representation of the vinicultural ecosystem of this lush
wine-making region. With its lively nose, its fruit forward and slightly funky palate
of red raspberry, strawberry, black tea, and mushroom, its classic Pinot Noir structure,
and its tart acidity, it is an essential for fans of this varietal. Incredibly versatile in pairing,
sitting just as comfortably alongside grilled salmon as Boeuf Bourguignon.
$26.99 at Vivino and wine.com
** but $24 @MetroWines **
But if you want to express all this but with a touch of don't tread on me:
2018 Provocateur from J.K. Carriere, Willamette Valley, Pinot Noir



The color is deep beet red with a waffle cone nose of concentrated cherry,
spice, plum and grilled meat. Experientially, it's almost as if you had got popped
in the mouth in a cherry orchard at harvest, meaning its concentrated-saline
Bing Cherry on vibrant acidity. The fine emery board texture beautifully meets
the acid-laced structure and finishes long. Newberg, Oregon
$29.99 at Vivino and Wine. com
** BUT $26 @MetroWines **
*** New FIND of The Week ***
UNOAKED Chardonnay, South Africa

Vibrant and fruity, with aromas of strawberry hull, ripe melon and pineapple.
The palate is light and bright in feel, with citrus-driven flavors and ample acidity
to keep it fresh and vibrant through the medium-length close.
$17.99 on wine.com,$17.99 at WineChateau,
$15.99 at WineMadeEasy, $17.99 at Binny's in Chicago
and my personal favorite...drumroll please...$18.99 at Total Wine!
Meanwhile, $14.99 @MetroWines!
** $13.63 in a case! **
(Friends don't let friends shop at wine.com or, just added,Total Wine!)
Reports are that the South African Wine Industry is Struggling
https://www.wsj.com/articles/as-south-africa-lifts-ban-on-wine-sales-
many-vintners-fear-its-too-late-11598088601
OK, this is another personal opinion, but my experience is that South Africa
turns out bottle bang for the buck, and this is one of them.
One of Our Subscribers sent me this cartoon from The New Yorker.
Thank you! And thank you to The New Yorker. They get it!


We, my friends, are in good company!
By accepting you will be accessing a service provided by a third-party external to https://metrowinesasheville.com/