2 minutes reading time
(368 words)
WSJ, Decero, Focus Group, Wine School, Princess Anne, French Pinot, Hybrid, Shipping
*** WOW ***

MetroWines was in The Wall Street Journal!

Saturday, September 1st, 2018

Read on our FaceBook(pinned to top) here:

https://www.facebook.com/MetroWinesAsheville/
The Asheville Wine Focus Group
** The ONLY one of its Kind Anywhere ***
Wednesday, September 12th from 5:30 to 6:30 @MetroWines
This One Will be HOT!
Hosted by Tom Leiner of Grapevine Distribution
Tom is known all over Asheville for his wine pairing knowledge
and for his over the top and fun personality!
Don't miss the show. Or the wines!
This One Will Fill UP!
Call (828) 575-9525
or register online: https://metrowinesasheville.com/store/
product/august-asheville-wine-focus-group/
French Pinot Noir for $13.99! Say What?
Light red with brick tint in the glass.
The nose is cherry, light roasted hints and mocha.
Palate presents turns aromas to flavors.
Abundant fruit with soft tannins.
From Languedoc, Moulin de Gassac is organic and oak free!
Put a light chill on the bottle to accentuate the fruit.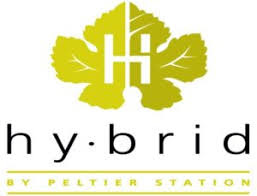 Hybrid Chardonnay / Viognier 2016
Susana Rodriguez Vasquez, Winemaker
Extraordinary Quality for $11.99
Unoaked style of Chardonnay with a brush of Viognier to showcase
the tropical notes of fresh pineapple and kiwi. Smooth with a clean finish.
Certified green under the "Lodi rules for Sustainable Winegrowing Practices."
A widely recognized, stringent program. Yearly audits of all facets of wine making.
About the winemaker.............................