1 minute reading time
(109 words)
Rickety Bridge Pinotage
The Not AS BIG RED of The Week
Rickety Bridge Pinotage 2017 $26
First, mea culpa, we did not realize how popular this wine would be
and did not buy enough the first time around.
We then, and you (sorry) had to wait, literally for the boat.
But, finally, it's back. Come and get it!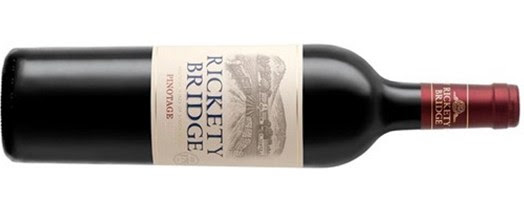 Western Cape, South Africa. Red fruit forward with black and blueberry flavors
in the background while the light oaking accentuates flavours of red currants
and blue berries. A velvety palate with well-integrated tannins
which are supported by subtle smokinessleading into a lingering finish.
Perfect for wild game, spicy foods and Indian dishes.

*** $19.99 ***
By accepting you will be accessing a service provided by a third-party external to https://metrowinesasheville.com/