3 minutes reading time
(570 words)
Wyatt Chardonnay, J. Mourat Rose, La Villa Real, Garzon, Lodge Hill
The Distributor says: "The 2016 Wyatt Chardonnay is made primarily from select vineyards in California with about 30% from Napa Valley and a good amount of Russian River Valley fruit to round out the blend. The result is an elegant California Chardonnay with good ripe fruit, subtle toasty oak, and great balance. Notes of orchard fruits are complemented by zippy citrus and a rich, mouth-filling texture."

Want to Taste?
Rustic Grape 14 Aston,
Behind Aloft Hotel fronting on Lexington
pours Wyatt Chardonnay By the Glass!
Open at 10am for Brunch on Sundays!
For those of us who work Sunday, this means a LOT!
But, in ANY case, Rustic Grape is a great place,
a comfortable place, an easy place to start your Sunday with friends.
And you might just recognize some of your favorite wines there!
https://www.rusticgrapeavl.com/
Taste Wyatt Chardonnay at Rustic Grape
and Shop Wyatt Chardonnay @MetroWines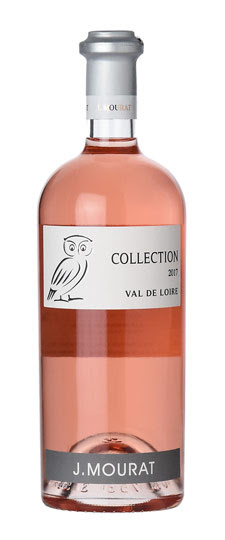 Customer Favorite at The June Great Rose Tasting
J.Mourat, Loire: Pinot Noir, Cabernet Franc, Negrette & Gamay.
Flavors of white peach, raspberry, hint of orange peel. Long on the palate
with great acidity makes this Rose perfect for spicy foods like Thai Curry.
J.Mourat is also available in splits and wine kegs.
Staff Favorite at The June Great Rose Tasting
La Villa Real, La Mancha, Spain
100% Tempranillo
Dry Rose presenting flavors of raspberry, strawberry cherry and violet.
Classic Spanish style. Perfect with pasta, paella and Manchego cheese!
At $7.49, THIS is summer!
Note: Only 4 cases left in North Carolina
And all are @MetroWines! Hurry!
New York Times Talking "Obscure Wines"
https://www.nytimes.com/2018/05/26/opinion/sunday/drinking-obscure-weird-wines.html?action=click&pgtype=Homepage&clickSource=story-heading&module=opinion-c-col-left-region&region=opinion-c-col-left-region&WT.nav=opinion-c-col-left-region
One of the wines is Tannat. If you shop @MetroWines, you already know Tannat!
A blend of Tannat and Merlot from France was the winner in May of
The Asheville Wine Focus Group @MetroWines.
Let's go one step further, try a Tannat from Bodega Garzon in Uruguay!


About Garzon: Uruguay is renowned worldwide Tannat, a grape variety popular in Uruguay for its unique velvety flavor and international awards. Tannat makes full-bodied reds in Southwest France. Uruguay is producing a bold, expressive wine with good complexity. Bodegas Garzon grows Tannat in the mineral rich soil of hillside vineyards. Combing this soil with cool ocean breezes brings beautiful balance and intense flavor. Consulting Enologist Alberto Antonini extracts the rich flavors and then ages the wine on the lees in French oak barrels for 12 months.
Critics say: The Decanter World Wine Awards gave it 90 points saying "Ripe and rich with intense fruit and power. Complex notes of black tea leaf and liquorice along with great texture." And James Suckling scored it 91 and said "A juicy red with blackberry and stone. Slate undertone. Full body. Chewy tannins. Big and intense. Needs some time to soften. Lots of flavor and character. Flamboyant. Drink now."

** $14.99 **


Note: Gary's (online) is selling for $16.99.
And THAT is before shipping and the possibility of damage.
Shop locally @MetroWines and SAVE!
Put dollars into your community instead of New York!

** By Customer Request **
Lodge Hill Shiraz 2016, Claire Valley, Australia
Lodge Hill was first planted in 1977 and has yielded some of the best fruit
at the estate. The Shiraz plantings are sited upon the north facing high altitude
slopes in the vineyard. A medium bodied, complex wine is ready to drink now!The

Winemaker says:

"This wine is a deep red with a bright magenta hue.

The nose offers vibrant aromatics of red and black berry fruits, a lift of violet florals, clove spice and mixed garden herbs. The palate is dominated by a lively burst of berry fruits, which are well-framed by fine, powdery tannins. Juicy plum and blackberry flavors persist through the finish, with sweet spice to close."