1 minute reading time
(223 words)
Local Recipe and Savoie
*** REDUX ***

Julie Hettiger, nationally known food stylist and photographer, lives here in Asheville.
She is working on a book about Bluffs Reastaurant and Coffee Shop (pictured circa 1949),
Blue Ridge Parkway History and Culinary Traditions.
The book will present recipes from Bluffs Restaurant and Coffee Shop
and other area cooks including a recipe for "Skillet Fried Chicken"
passed down from Julie's mother. Blue Ridge Foundation is restoring the restaurant.
Go here for the Recipe and the Story: https://metrowinesasheville.com/
wine-blogs/blog/entry/blue-ridge-history-and-eats
Andy Hale, Director of The Asheville School of Wine says the classic pairing
for Fried Chicken in Sparkling or a high acid wine. Oh yes it is!
This wine is 100% Jacquére, an Alpine varietal. Andy says the vineyards and winery
are located between the French Alps and the Swiss Border.
"It's like drinking melted snow."
The wine is made with traditional methods passed down through generations
making it a perfect match for a treasured family recipe.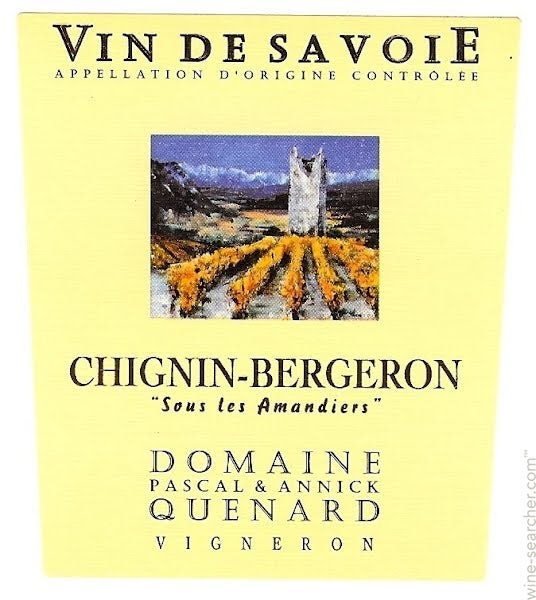 Chill before drinking. Clear, light wheat straw color with a tiny tint of green.
Apple, peach, citrus and grassy aromas. Smooth, slightly yeasty and creamy,
but invigorating palate. Clean flavors of green apple, lemon, moist cut grass and water from a limestone spring. Plenty of bright acidity and a medium length mineral finish.
This is a mountain wine with its clean, fresh tastes and mineral core. $17.99
By accepting you will be accessing a service provided by a third-party external to https://metrowinesasheville.com/