6 minutes reading time
(1277 words)
Klinker Brick, Voting, Focus Group, SB Class, Luzon, Case Club, Milan, Nimes, Silence, d'Aprix, Tintoretto, Big Night, Haiku, Poehler,


Klinker Brick Tasting
"on the house"

Friday, April 5th from 5 to 6:30
https://metrowinesasheville.com/wine-blogs/blog/entry/klinker-brick-tasting

You Know Klinker Brick Zinfandel. Try their other wines!

*** VOTING ***
Has Started for Best of WNC
We Respectfully Ask for Your Vote for Best Wine Shop
Go here: http://ballot.bestofwnc.com/index.php/738998?lang=en

Our Blog Post: https://metrowinesasheville.com/wine-blogs/blog/entry/best-of-wnc-voting-has-started

The Asheville Wine Focus Group

Wednesday, April 10th
from 5:30 to 6:30 @MetroWines

*** Orsini Imports Hosts ***

The event is "on the house" but you must reserve a seat.
Call (828) 575-9525
online: https://metrowinesasheville.com/store/
product/april-10th-wine-focus-group/
I HATE Sauvignon Blanc


No doubt, you hate some of them. Me too. Maybe you really do hate all of them.
But Sauvignon Blanc from different countries made in different styles is, well

*** DIFFERENT ***




Andy Hale, Director of The Asheville School of Wine @MetroWines,
and Juniper Cooper of Mutual Distribution
level the playing field and bring justice to this maligned grape!
Taste Sauvignon Blanc from around the world. Get the facts.
Then Decide. Come on. Be Fair.

Tuesday, April 16th from 5:30 to 6:30 @MetroWines. $25.
Call (828) 575-9525
online: https://metrowinesasheville.com/store/product/
much-maligned-grapes-sauvignon-blanc-on-april-16th/


Get Started in The New World of Sauvignon Blanc Now
Luzon Collecion 2018
White, early harvest, 50% Macabeo and 50% Sauvignon Blanc from our trellised vineyards
which have an average age of 20 years, at altitudes reaching over 800 metres and chalky soils.

*** $8.99 ***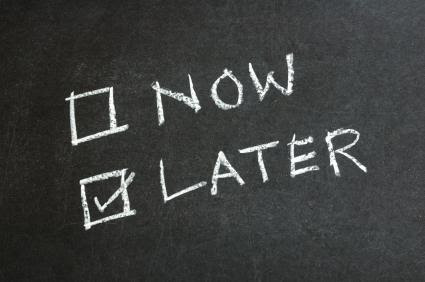 Procrastination?
NYT says: Etymologically, "procrastination" is derived from the Latin verb procrastinare
meaning to put off until tomorrow. But its more than just voluntary delaying.
Procrastination is also derived from the ancient Greek word "akrasia"
meaning doing something against our better judgment.
And some doctors say procrastination is a form of self harm!

OUCH

Stop the procrastination. You know you should. Just do it!
** Join The Case Club @MetroWines **
Call (828) 575-9525
online:
DaGiacomo in Milan (Lombardy Wine Region)
The Ristorante: http://www.giacomoristorante.com/
Review: https://www.flawlessmilano.com/en/ristorante-da-giacomo/

Ian Griffiths, Creative Director for Max Mara for the past 32
was interviewed for NYT Style Magazine
"Bella Fugura" is an italian expression that means looking and acting your best.
It applies to every aspect of Italain culture- art, fashion, cars and, of course, food.
My favorite restaurant in the world is Da Giacomo in Milan."

Headed to Milan? Know Before You Go!
Sign Up for a Classs on Northern Italian Wines with Andy Hale
Tuesday, April 9th from 5:30 to 6:30 @MetroWines
$25. Call (828) 575-9525
online: https://metrowinesasheville.com/store/
product/northern-italian-wine-class-on-april-9th/

Traveling Vicariously?
Do DaGiacomo with Pesce (Seafood)
and a Bottle of Barone Pizzini Franciacorta (Brut) Animante! $37




Why so expensive ?
and other things you should know about Franciacorta:
Franciacorta is a small wine-producing area in Lombardy. Famous for its sparkling wines made
in the Methode Champenoise from Chardonnay, Pinot Noir and a small percentage of Pnot Blanc,
the Franciacorta wine region is located in the Brescia province.
Although relatively unknown in globally, Franciacortais known as Italy's finest sparkling wine.
Due respect is still paid to the traditional and better-known classics such as Prosecco, but these
lighter-hearted styles are aimed at straightforward enjoyment rather than complexity or finesse.
Tasting notes for Franciacorta Brut wines sound remarkably like those for Champagne
with frequent references to biscuit, brioche, lemon and lees.

So, basically Champagne for less and its Italian!


Costieres de Nimes is the most southerly appellation of the Rhone Wine Region
in southeastern France. The wines of the area are said to have been on the table
of Ancient Greeks and, hence, are among the oldest known wines in the world.
A typical Costieres de Nimes red wine, made from the classic Southern Rhone Blend,
is robust and spicy, and perfectly suited to the rustic local cuisine.
To enjoy the name Costieres de Nimes, winesrequire Grenache, Syrah
and Mourvedre to make up at least 60 percent of the finished red and rosé wines.
Cinsaut, Marselan and Carignan are also allowed. The appellation permits white wines
made from Grenache Blanc, Marsanne and Roussanne.
The appellation AOC Costieres de Nimes was granted in 1989.
Until 2004, the appellation was officially part of the Languedoc Wine Region.
Can't Go to Nimes? Get Napoleonic at home.
A little velvet, some gold lemay, Beethoven's Symphony No.3 "Eroica"
and a bottle from just north.
Vin De Pays De Vaucluse 2017, $13.99
Kermit Lynch Import
This southern French red blend reminds me of those ripe mulberries I would pick all summer.
The soft, juicy fruit and bright acidity lead to a long, dry finish with very supple tannin.
At this price, it is quite likely that this wine will become your go-to red
for barbecues and leisurely summer evenings with friends.
—Anthony Lynch


A blend of 44% Cabernet Sauvignon, 29% Shiraz, 15% Malbec & 12% Petit Verdot

Winery Notes: Intense and deep ruby red in color with rich
aromas of black fruit and elegant notes of sandalwood.
The palate is full bodied and layered.
Well integrated tannins give the wine a toned and precise structure.
The wine concludes with a long velvety finish.
Our Notes: AWEEEEEEEEEEEEESOME!
For those of you who watch "The Wine Show" with Matthew Rhys on Hulu,
Klein Costantia was featured. The winery pick their grapes at night!
Interview with Winemaker Michele D'Aprix @MetroWines
https://metrowinesasheville.com/wine-blogs/blog/entry/michele-d-aprix
Event was a Smash Hit! Wine Sold Out.
Pentimento, Maz Caz and Pierre Angulaire back in 2 weeks
@ and ONLY @Metrowines!


Can't go? Wine is ART too!
Tintoretto was born in Venice (Veneto) in 1518.
Drink like Tintoretto (Who really knows but maybe, probably...)
Shop Wines from the Veneto @MetroWines

Wine Spectator Tells All:
https://www.winespectator.com/webfeature/show/id/
Wine-Talk-Wine-Country-Movie-Amy-Poehler
Where was the movie filmed? What Wine Does Amy Prefer?
"The Conclusion" Next Week!
(Hint: MetroWines Customers have already been introduced!)


"Ciao Asheville"
Presnts
The Big Night at AMBROZIA
Wednesday, April 17th starting 6pm
Chef Sam Etheridge does the Big Dinner from "The Big Night"
with special guest Deborah diSabatino,
Food Stylist for the Film!
More: https://metrowinesasheville.com/wine-blogs/blog/entry/
ciao-asheville-hosts-the-big-night-at-ambrozia

*** SELL OUT RISK ***
$65 (exclusive of tax&gratuity)
Call (828) 350-3033

Don't Miss This BIG NIGHT!
Us Too !

Wall Street Journal reports that Scientists hope Haikus about space
will make science less tedious. 335 Haikus were submitted this year
for the annual Lunar and Planetary Science Conference in Houston.
https://www.wsj.com/articles/haikus-about-space-make-science-
less-tedious-so-hope-scientists-11553527816

So, we thought - you know where this is going -
we would ask Andy Hale, Director of The Asheville School of Wine,
to write a Haiku to bring wine out of the special and into your everyday world.
Andy has two for us:

As the sun goes down
You are my daily reward
Just one more glass please

By my dinner plate
It sits, befriending the food
Drink with a good meal