8 minutes reading time
(1655 words)
Great Rose' Tasting, Hopler (Austria) Tasting, Mira Dinner at Smoky Park, Borealis, Curator, Focus Group, Wine Dinner at Celine&Co., Diner a la Maison and Anibals Rose', Artichokes and Vermentino, Sarkozy, Shoes & Bordeaux, Murder, Neil deGrasse Tyson & Wine, Paitin, Ciao Asheville!
*** Great Rose Tasting ***


Saturday, June 1st
from 10am to 7pm @MetroWines!
No reservations needed. No charge. No reason not to join us!

As always, 6 Bottles of Rose from Around the World.
Event pricing on Featured Bottles!
*** This Just In and Coming Up ***
Hopler (Bergenland, Austria) Wine Tasting
Hosted by Hopler Owner and Lead Winemaker

*** Christof Hopler ***

Hopler is a family winery in Bergenland Germany
that is winery to some of the biggest names in food including
Jamie Oliver, Thomas Keller of French Laundry and Gordon Ramsey!


Tuesday, June 4th

from 5-6:30 @MetroWines
"on the house" @ and ONLY @MetroWines!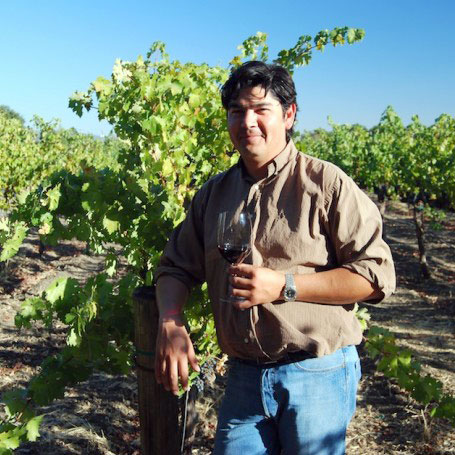 Mira Wine Dinner with Winemaker!
at Smoky Park Supper Club
Thursday, June 6th at 6:30
** Hosted by Winemaker Gustavo Gonzalez **
https://metrowinesasheville.com/wine-blogs/blog/entry/
mira-dinner-at-smoky-park-supper-club
John Kerr of The Asheville School of Wine says:
"The Cabernet Franc from Mira is one of the best anywhere."
Call Smoky Park at (828) 350-0315
Event Posted on Carolina Epicurean!
https://carolinaepicurean.com/2019/05/mira-wine-dinner-at-smoky-park-super-club/
Sour is on the RISE!
Ligaya Mishan writes in the New York Times Magazine:
Sour is ascendant! Sour is booming in candy, cocktails and food.
And home fermentation is back! Basements are full of loaded jars again.
But, in terms of wine pairing, sour is a tough customer.
As always, pairing depends on the details of your recipe but generally speaking....
The easiest wine pairing with sour is contrast, that is, fruity or possibly a touch of the sweet,
to balance out the sour. think of the classic sweet and sour sauce. The food pairing is in the sauce itself!
So let's pair a bottle that will sidle past the sour and smooth out the experience.
Borealis has the slightest touch of sweetness. Pairing it with the sour,
you will not taste the sweetness, you will taste balance.



BOREALIS, $16.99
38% Muller-Thurgau, 32% Gerwerztraminer, 19% Riesling and 11% Pinot Gris

Flavorful and multi-dimensional, this perennial crowd pleaser is a blend
of the winery's favorite cool-climate whites.
Crafted to display the unique qualities of each variety, heady scents of orange blossom,
ripe honeydew, guava and kiwi offer a vibrant introduction to this aromatic blend.
The palate is sumptuous and round, bursting with stone fruit, Meyer lemon
and juicy pear drizzledwith caramel. Clean, bright and uplifting finish.
Warm Weather PartEEEE!
From Badenhorst, Curator is organic, sustainably farmed and part of the bio diversity project.



A blend of Chenin Blanc, Chardonnay and Semillon from Swartland in South Africa.
On the nose, find beeswax, lemon zest, lime and fresh peach. The palate is peach with hints of honey,
yellow apple, and citrus peel. Full fruit but still DRY with a peach, lemon-lime finish.
Excellent value selected Washington Post #2 best bargain wine of 2018!
Curator is $9.99 @MetroWines!
The Asheville Wine Focus Group
"Manager's Special"

These are wines that our new manager, Zach,
thinks should be in the shop.

As always, YOU DECIDE!

https://metrowinesasheville.com/store/wp-content/uploads/HiRes-1-768x676.jpg 768w,
Wednesday, June 12th from 5:30 to 6:30
@ and ONLY @metroWines
Call (828) 575-9525
online: https://metrowinesasheville.com/store/product/wine-focus-group-june-12/
Wine Pairing Dinner at Celine and Company
on Broadway in Asheville

"Asian Fusion with a French Kiss"
Wednesday, June 12th, 6:30
$75 (including tax and gratuity)
As Featured in Carolina Epicurean
https://carolinaepicurean.com/2019/05/wine-dinner-
at-celine-and-company-asian-fusion-with-french-twist/
From The Metro Wines Book Review Department
Diner a La Maison
By Parisian Designer, Architect and Bon vivant Laurent Buttazzoni
In this guide to hosting chic French stye dinner parties,
you will find recipes to table settings
and an interaction by frequent guest, Sofia Coppola.
Review: https://www.rizzoliusa.com/book/9780847864706/

YOUR "READ IT WITH WINE"
As the recipes are influenced by local culture and include local ingredients:
read: all very different.
Let's go with a versatile wine with wide ranging pairing potential.

Cuvee Annibals 2018, $16.99
A blend of 70%Cinsault, 10%Syrah, 10%Grenache, 5%Ugni Blanc and 5%Rolle.
Popular every year, Annibals is limited.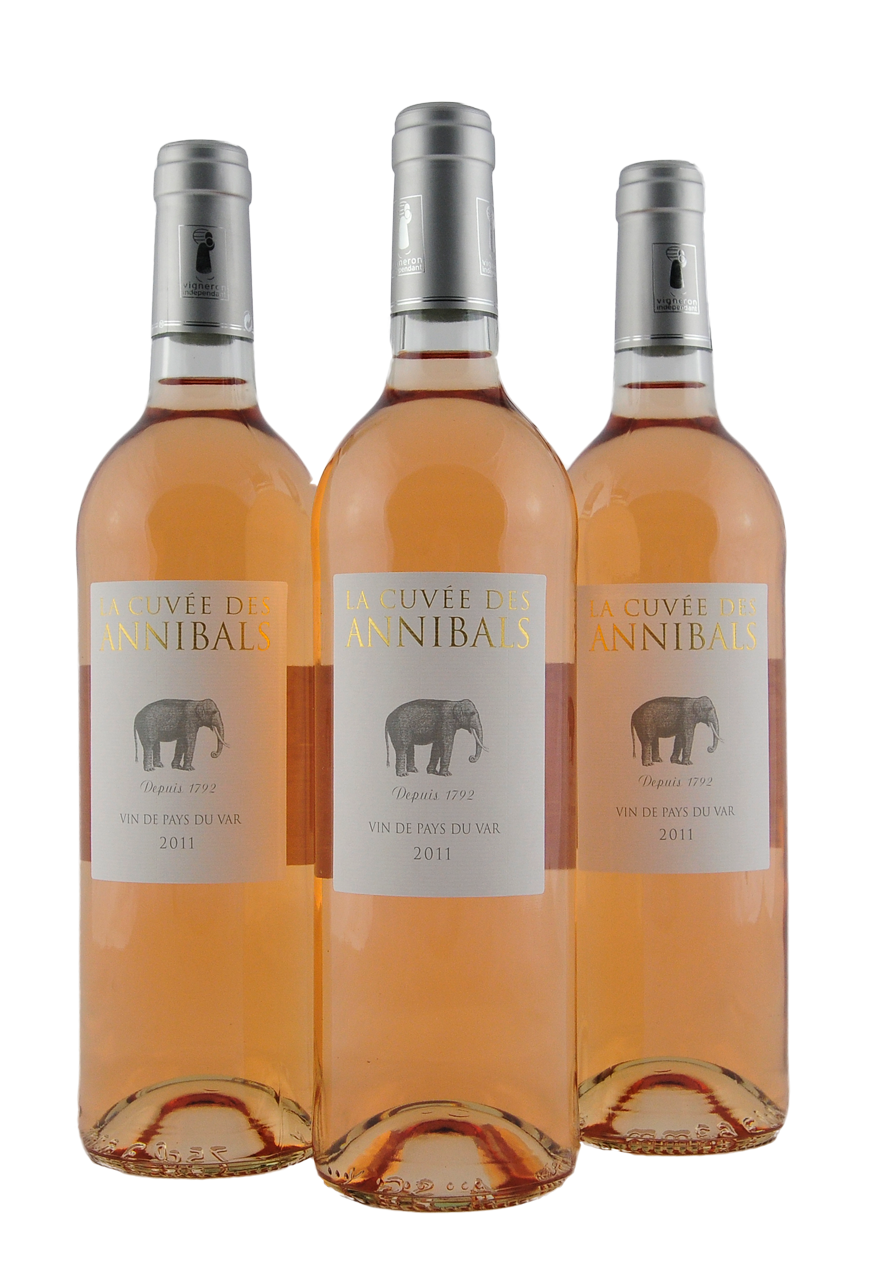 And your Winemaker:


Located in the heart of the Provence verte region, Chateau des Annibals,
founded 1772, spreads over 75 acres. Chateau des Annibals is a pillar estate of the region.
Nathalie Coquelle, owner and winemaker, has dedicated herself to sustainability.
The estate is farmed organically and run using 100% of renewable energy sources.
ARTICHOKES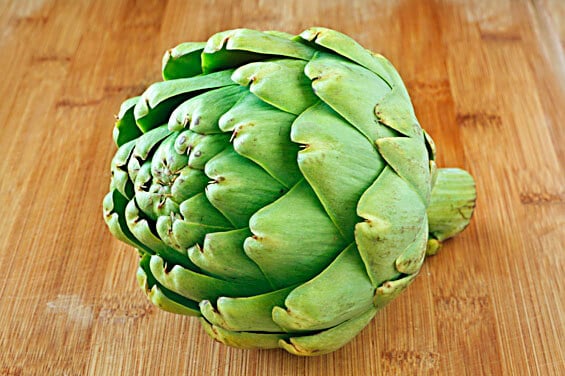 David Tanis of New York Times City Kitchesn tells us that an artichoke is not a vegetable,
it is a flower that we eat just before the purple bloom bursts.
Eric Asimov, NYT Wine Critic steps up to pairthe artichoke calling it a vegetable.
OK, let them fight that one out. A rose is a rose. Let's move on.
Conventional wine wisdom says a chemical in artichokes can make wine taste sweet.
This is especially true if you choose an oaked wine.
OK. So select an un-oaked, dry Vermentino, Etna Bianco or Sauvignon Blanc,
Manzanilla Sherry, Txakolina or our choice, Vermentino from Sardegna.



2018 Parpinello Vermentino, Sardegna, Italy, $15.99
Elegant and fine aromas of ripe tropical fruits, with an intriguing hint
of bitter almonds and a lovely spicy finish. 13% ALC
The Parpinello family have passionately run this winery for three generations.
Giampaolo Parpinello and son Paolo strive to maintain the respect for the typicity of the wines
from the Sardinian terroir. The vineyards are situated on a gentle slope between Alghero and Sassari,
in the North-West of the island. The most modern winemaking technology is successfully combined
with traditional farming and respect for the environment. The result is high quality wines
with aroma and flavor, recalling those of the area from which they originate.
Bring ON the Artichokes!
*** Father's Day ***
We Got This But Good

Louis Sarkozy, the son of Nicolas Sarkozy, former president of France,
has created a line of shoesinspired by a few of his "brainy heroes"
including Marie Curie, Sigmund Freud and Thomas Jefferson.
https://www.tatler.com/article/louis-sarkozy-launches-shoe-collection-boonper
Add a bottle of Bordeaux and you have an unbeatable gift!
Domaine de Galouchey
2015 Vin de Jardin Bordeaux, $34



A blend of 65%Merlot, 15% Cabernet Sauvignon, 11% Cabernet Franc, 3%Carmenere,
2%Petit Verdit, 1%Sauvignon Blanc, 1%Sauvignon Gris, 1%Semillon and 1%Muscadelle

John Kerr of The Asheville School of Wine says of this bottle:
"The wine is rich. The white grapes add a complexity and smoothness
not usually found in a red Bordeaux."
MONEY. MAYHEM. MURDER!


By Very Popular Demand
HIGH Sell-Out Risk. Shop NOW!

Andy Hale, Director of The Asheville School of Wine,
takes you through the darkest side of wine from the Borgias in Italy
to the present day in North Carolina.
Tickets: https://metrowinesasheville.com/store/product/money-mayhem-murder-all-3-classes/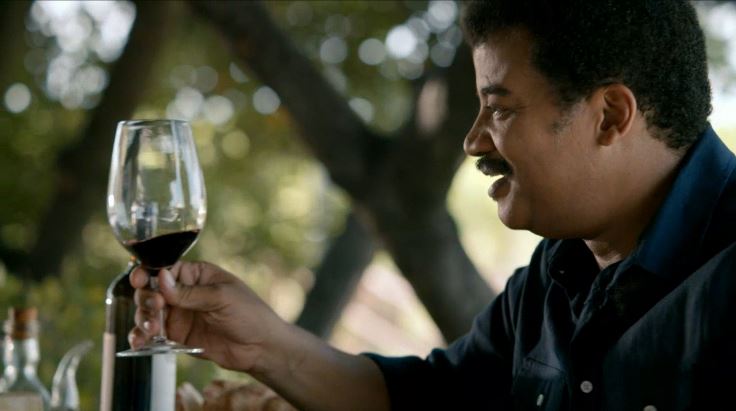 Neil deGrasse Tyson and Wine
Some suggestions for you!
In an interview with NPR, Tyson said:
"I'm a sucker for cosmically conceived wine names and labels."
https://www.npr.org/sections/thesalt/2016/07/22/486066690/
astrophysicist-wine-lover-foodie-the-neil-degrasse-tyson-you-didnt-know
To meet your interest in cosmically conceived labels, we suggest 2017 Les Heretique
(label from last vintage but the picture was so good and, anyway, the label is always the same.)
The Bottle and Cosmically Influenced Label:

The Wine:
A blend of 90%Carignan and 10% Syrah produced with biodynamic methods, organic and unfiltered.
The Carignan vines average 40 years in age, with some of them being over 100 years old.
The fruit is sustainably farmed and harvested partly by hand and partly by machine.
Half of the Carignanis vinified traditionally--destemmed and fermented in used barrel
and macerated with skins for 30 days, half as whole clusters with carbonic maceration.
Wines are blended with Syrah and aged in a combination of steel tank and neutral oak vats.
History figures prominently in this label from Château d'Oupia. "Les Hérétiques"
is named in recogntion of the Cathars, a heretical Christian group once based in the Languedoc
but wiped out by order of Pope Innocent III in 1208 in response to the murder of a papal representative
by a Cathar supporter near Minervois. The castle, home to Château d'Oupia in Minervois dates back to this time.
The Winemaker:

(Interlude) Tyson takes some pretty controversial positions in the wine world like this one:
"And the fact is, let a grape hang without intervening and you're not getting Jamet Côte-Rôtie.
You're getting salad dressing." YIKES
Neil deGrasse Tyson has a well documented love and, as you might expect, extensive knowledge of wine.
Apparently when he's not working on unlocking the secrets of the cosmos, he's trying to understand
the secrets of Gouges, the enigmatic grand cru wines of the Nuits-Saint-George region of Burgundy.
http://palatepress.com/2014/05/wine/learned-wine-neil-degrasse-tyson/
Jerome Chézeaux Nuits -Saint George, 1st Cru Les Vaucrains
from Neil Rosenthal Wine Merchants, $74

Somewhat reticent right now, swirling reveals dark red and black fruits that build in intensity
along with classic hints of earth (sous bois), creating a rustic and brooding style
that has a lot of structure in its youth.
A very classic and traditional representation of this famed vineyard site,
although this one will need some time to show at its best.
************************************
(More Value minded, relatively speaking, of course.)
Cote de Nuits Villages 2016, Domaine Gachot Monot, $41
Kermit Lynch Import


Damien Gachot sources grapes from the village of Corgoloin in the southern end of the Côtes de Nuits
presenting a wine with the velvety character of the Côtes de Beaune while maintaining the structure
and finesse of the Côtes de Nuits. Soft fruit. Exotic spice. The genius of the winemaker is found
in his ability to balance traditional philosophies in the vineyards and respect of terroir
with more contemporary methodologies in the cellar. His style gracefully manages to achieve approachability
without sacrificing authenticity, typicity, or age-ability. sustainable farmed. Hand picked. 18 months in barrel.
And, either bottle, together with the story,
would make a great Father's Day gift!

First: The Bad News!
Shop Favorite Paitin Serra Barbera is out with the importer.
But: The Good News is that this is a good time
to move on up to another shop favorite
the Paitin Campolive Barbera D'Alba Superiore, $25


In the steepest, sandier and warmer part of Serraboella, one century ago there was olive trees,
now only the name survived along the generations and some old roots can recall that moment.
In this area the Barbera has a unique expression for roundness, deepness and aging ability.
Lavender, mint, plum, violet and dark spice add considerable nuance throughout.
Follow "Ciao Asheville" Here:
https://www.facebook.com/CiaoAsheville/