7 minutes reading time
(1498 words)
French Twist, Klinker Brick, 1448, Skeleton Gruner, Classes, Asparagus and Tinto Rey, Murder, Book Review and C'est la vie, Italian Hand Gestures, Schiava, Lillet
*** LAST CALL ***

French Twist
French Fare. North Carolina Flair.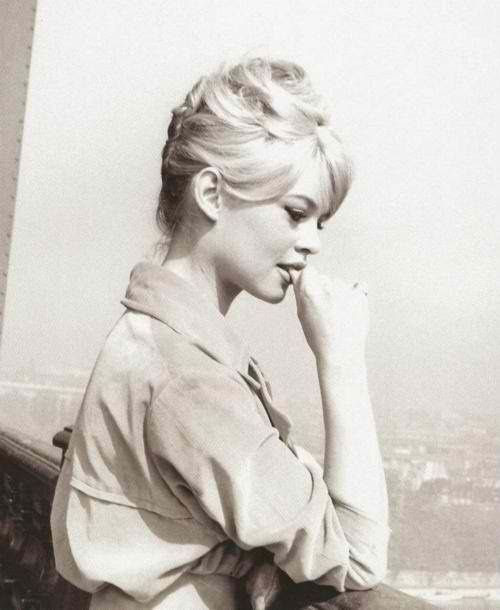 Wine Pairing Dinner
at The Princess Anne Hotel
301 East Chestnut, One Block off Charlotte Street.

*** May 23rd starting 6:30. $125 ***

Support Charlotte Street Neighborhood
and Women Chefs!
Chef Amber Whitt combines her Classic French Cuisine
with North Carolina Flavors.

Menu and Details: https://metrowinesasheville.com/wine-blogs/
blog/entry/french-twist-at-princess-anne-hotel

Klinker Brick Wine Dinner
at Bone and Broth with Chef Chris Benson



Wednesday, May 29th, 6pm
$75 including tax and gratuity.
Call with credit card to (828) 575-9525
or shop online here:
https://metrowinesasheville.com/wine-blogs/blog/entry/
klinker-brick-dinner-at-bone-and-brothCall f
Spring Essential "Do it All" Big RED



Jeff Runquist, Winemaker
Sierra Nevada Mountains, $17.99

"1448" is deep and dark in the glass with bright and beautiful hues
and an edge of magenta. The aromas lead with blue and black fruits,
most notably black raspberry, along with blackberry and mulberry
and wafts of sweet vanilla, hazelnut, violets and lavender.
Plenty of ripe fruit framed by a toasted oak creaminess on the palate.
The tannins are mature and add richness and texture.
Spring Essential "Do it All" White
Skeleton Gruner Veltliner 2017
Liter Bottle Means 13 More Wine!

$9.99 @MetroWines.
$12.99 at Wine.com and unavailable!



Winemaker's Notes: Fresh, fruity, and above all, food-friendly,
our Grüner Veltliner shows off the charms that make this grape
Austria's favorite white wine varietal. A racy wine with explosive fruit flavors,
a light mineral undercurrent, and a full, expansive finish.
Spring Essential "Do It All" (lighter) Red
Langhe Rosso 2016 Blend $16.99



One of the singular best values in European table red, this brilliant blend of Barbera,
Nebbiolo and Dolcetto sings with wild berries, cherries. Piedmont, Italy

Vajra's Langhe Rosso is a blend of mostly Nebbiolo, Dolcetto, and Barbera,
with pinches of Albarossa, Freisa and Pinot Noir for added complexity.
A translucent garnet in the glass. Vibrant aromas arise of black currants, black tea,
tobacco, and tar. The palate brings cherry, loganberry, and cassis fruit.
Rosso is a great lighter meal, red table wine. Put a little chill on it!
Good three years in bottle.

Asheville School of Wine May Classes
with Andy Hale, Director of The Asheville School of Wine @MetroWines

** Much Maligned Grapes: Riesling **
"Not always sweet. Not even always German. But always cool!"
https://metrowinesasheville.com/store/product/much-maligned-grapes-riesling-on-may-21/
Tuesday, May 21st, 5:30-6:30 @MetroWines
** Wine Essentials **
READ: SECRETS. What they don't want you to know
and they know who they are!
Wednesday, May 22nd, 5:30-6:30 @MetroWines
https://metrowinesasheville.com/store/product/wine-essentials-class/

Follow Andy Hale and The Asheville School of Wine here:
https://www.ashevilleschoolofwine.com


** ASPARAGUS **
The story of this painting has endured: Manet sold Charles Ephrussi
"A Bunch of Asparagus" for 800 francs. But Ephrussi sent him a 1,000 francs,
and Manet, who was a master of elegance and wit, painted this asparagus
and sent it to him with a note saying: "There was one missing from your bunch".

Asparagus is a vegetal vegetable! The chlorophyll green flavor, while making asparagus delectable,
flat out clashes with a lot of wines. And, the green giant has compounds like asparagusic acid,
causing many wines taste metallic and harsh.
Generally wine speaking, avoid tannic reds or oaked whites. Select an unoaked wine
that offers citrus and herbal flavors. You might consider a Sancerre or Pouilly Fumé
from France's Loire Valley, Grüner Veltliner from Austria, Alsace Riesling
or even and un-oaked Chardonnay from a cooler region like the Willamette Valley.

OR, You Know. Yes You Do. ROSE
Asparagus tolerates great temperature variations: growing in the Imperial Valley
of Southern California where temperatures can reach 115° F to Minnesota
where temperaturescan plunge to -40° F. Asparagus grow in a wide range of soils and climates.
In this country, the bulk of asparagus come from Central Valley, California.
Let's go with tradition: what grows together goes together!

Tinto Rey 2018 Rose, Zamora,
(upper Central Valley) California, $11.99
An Estate Bottled Blend of 53% Tempranillo, 31% Tannat and 16% Verdejo
Winery Tasting Notes: The 2018 Tinto Rey Rosé has a beautiful pale coral color
from the co-fermentation of Tempranillo, Tannat and Verdejo.
Enticing aromas of white peach and nectarine lead to flavors of cream cola and sassafras
that are balanced by a lively, tart cherry finish. There is some weight to this pretty wine
and a bright finish with a lingering hint of tangerine.

MONEY. MAYHEM. MURDER!

By Very Popular Demand
HIGH Sell-Out Risk. Shop NOW!

Andy Hale, Director of The Asheville School of Wine,
takes you through the darkest side of wine from the Borgias
in Italy to the present day in North Carolina.

Tuesday, June 13th, 20th and 27th
$30 per class or $75 for the Series
Reserve your seat at (828) 575-9525
Shop Online: https://metrowinesasheville.com/store/
product/money-mayhem-murder-all-3-classes/

From The MetroWines Book Review Department
Ruth Reichl, multiple James Beard winner and best selling author,
talks about her decade as Editor-in-Chief of Gourmet Magazine.

This is the story of a former Berkeley hippie entering the corporate world
and worrying about losing her soul. It is the story of the moment restaurants
became an important part of popular culture, a time when farm-to-table
changed the way we eat. Meet legendary chefs like David Chang
and Eric Ripert, idiosyncratic writers like David Foster Wallace,
and a group of editors and art directors who, under Reichl's leadership,
transformed stately Gourmet into a cutting-edge publication.
This was the golden age of print media. Perhaps the last spendthrift gasp
before the Internet turned the magazine world upside down.

Complete with recipes, Save Me the Plumsis a personal journey of a woman
coming to terms with being in charge and making a mark, following a passion
and holding on to her dreams even when she ends up in a place she never expected to be.

Your Read it With Wine, $13.99
This book is about independence, courage, confidence,
stepping outside your comfort zone and well, that's life.




Winery Tasting Notes: 60% Pinot Noir and 40% Syrah. Bright, modern, and clean fruit
make up this friendly red. Versatile with or without food, this unique blend is sure to entice.
It has a clear ruby color, with a purple tint; fragrant nose of ripe cherries and raspberries;
dry, medium body; ripe berry flavour with a touch of spice; balanced acidity.
Ciao Asheville
Presents
"Italian Hand Gestures"
with Roberto Stragiotti


Oh yes, we are going there....

Wednesday, June 19th from 5:30-6:30
@MetroWines and ONLY @MetroWines
$10 for the presentation, a glass of Italian Red or White Wine

*** and a LOT of Fun! ***

Call (828) 575-9525
Online here: https://metrowinesasheville.com/
store/product/italian-hand-gestures/
Reserve NOW. Very High Sell Out Risk.
Seating is Limited

Follow Ciao Asheville here:
https://www.facebook.com/CiaoAsheville/

And Register to Learn the (Verbal !!) Language
The Low Pressure Way with UNCA Professor Dr. Valeria Tezzon
HERE: https://metrowinesasheville.com/store/product/
italian-language-classes-10-class-series/
Best "Put a Chill on it Red" from Alto Adige
@MetroWines on Tuesday!




Can you say Schiava?
Wine Folly says: Schiava is kind of like breathing in a bouquet of roses
while getting a massage from Strawberry Shortcake. Shockingly, this wine hasn't been
on radar for years because it's so elegant, and light.

Winery says: This indigenous grape variety had its first documented historical mention
at the end of the Middle Ages, and it has played a central role in Alto Adige/Südtirol winegrowing
since the sixteenth century. Schiava presents aromas of sweet cherries, red currants,
raspberries and strawberries. Added to this, there are often tones of almonds and violets.
The Schiava grape produces a light wine low in tannins, with moderate alcohol content,
low acidity and individual character that is typical of the area.

Good Pairing? Shiso enhanced dishes! Say what? Asheville Tailgate Markets are bursting
with this mint family herb, AKA Perilla. A dark purple, the taste is often described as
a marriage of Basil and Cumin. Some say you might also detect a whiff of Cinnamon and Anise.
Add to mushroom dishes, soba noodles, stir fry and eggs or any combination thereof!
** SMACK DOWN: Lillet vs Aperol **

You Knew This Day Had to Come.
NYT takes the challenge and compares Aperol to Lillet
After several rounds, NYT calls the Smack Down for Lillet!
Usually, we side with Italian over French, just because...
But this time, NYT might be right.
NYT suggests Lillet and Fever Tree Tonic.
Lillet? Yeah we got that! We got both!




NYT is in good company on this one.
The 'Vesper Martini' is the famous drink made with Lille
ordered by James Bond in both the book and the movie Casino Royale.
The recipe for Bond's "Vesper" martini, as described in the 1953 book:
"Three measures of Gordon's, one of vodka, half a measure of Lillet.
Shake it very well until it's ice-cold, then add a large thin slice of lemon-peel."
Lillet is a blend of 85% Bordeaux region wines (Semillon for the Blanc and Rose',
Merlot for the Rouge) and 15% mascerated liqueurs,
mostly citrus liquers (peels of sweet oranges from Spain and Morocco
and peels of bitter green oranges from Haiti).
The mix is then stirred in oak vats until blended.
During the aging process, Lillet is handled as a Bordeaux Wine.
Remember: Shaken. Not Stirred!