4 minutes reading time
(800 words)
Steele Cab, Maligned Grapes! Eating France, Thomas Meunier, Ciao Asheville, Chianti, Coonawarra, Focus Group


Winemaker says: This wine has a rich, fruit-forward elegance.
A spicy fruit and berry core backed up by soft tannins makes it
a nice glass of wine for casual sipping among friends.

92 Points Wine Enthusiast, $19.99
Complexity and concentration mark this wine as a standout. It has a deep, dark color,
with aromas of black cherry, currant and mint. Layered flavors of ripe fruit and mild spice
are bolstered by a velvety texture of fine-grained tannins. The finish lingers nicely,
and the wine will surely improve in the cellar. Best after 2021.
Much Maligned Grapes

Seek Justice
(You knew This Day Would Come!)




Andy Hale
Director of The Asheville School of Wine

Makes The Case for Chardonnay, Merlot,
Sauvignon Blanc and Riesling.
Maybe You Don't Like These Grapes.
BUT, Maybe You Do!
Make Plans to Take the Challenge

$25. Tickets: https://metrowinesasheville.com/wine-blogs/blog/entry/
much-maligned-grapes-class-series

Chardonnay is First UP on February 5th.
Chris Curtis of Country Vintner joins Andy Hale for Class
bringing Chardonnay from around the World.
(No pressure but I love South African Chardonnay!)
The MetroWines Book Review Department and Malaprops
Suggest You Start the Year Eating France!
Book at Malaprops. Shop Locally!
https://www.malaprops.com/book/9781579658762
Your "Read it With Bottles" @MetroWines!
You want a smoother, less tannnic wines that does not need but can do food.
Red, LaFage 2014 "Nicolas" Grenache.
$14.99 @MetroWines. Unavailable at the Big Boys online.

92 Points: Robert Parker's Wine Advocate
Aged in 25% demi-muids, the 2014 Cotes Catalanes Nicolas comes all from the rolling hills and gravel soils in the Aspres region and is made from 100% Grenache. What should represent an incredible value, it boasts fabulous notes of black raspberry, licorice and crushed violets to go with medium+-bodied richness, fine tannin and a supple, pretty profile on the palate. This is far from an over-the-top fruit bomb and it has real class and elegance. Good for 2-3 years in bottle.
************************************
White: Mediterranee Viognier 2016 from Kindred Wines, $16.99


The color is like yellow straw with light green reflections. It has an aromatic nose
with a prevalence of citrus and passion fruits. Intense bouquet where
the fruit mixes with more moderate floral perfumes.
*********************************
Not a Viognier Fan? No problem
Note Blanche, 100% Gamay Noir, $18.99
Imported by Thomas Meunier of AuthentiqueVin.
(BTW: Thomas Meunier returns to MetroWines on February xx!)
Made by Frank Besson, HE who makes Rose Granit,
you know, the sparkling wine that tastes like drinking pastels!

Imported by Thomas Meunier, AuthentiqueVin
Organic, hand harvested, 55 year old vines growing in granite and clay soil.
This 100% Gamay Noir drinks fresh with flavors of white flower and peaches.
The granite soil is providing an intense mineral backbone and the bright acidity bring balance
and a refreshing finish. winemaker says can go 5 years in bottle.
Did Somebody Say Thomas Meunier?
French Wine Tasting Hosted by Friend of The Shop
** Thomas Meunier of AuthentiqueVin **
Friday, February 8th from 5 to 6:30 @MetroWines
"on the house"
https://metrowinesasheville.com/wine-blogs/blog/entry/
thomas-meunier-hosts-french-wine-tasting
Did Someone Say Chianti?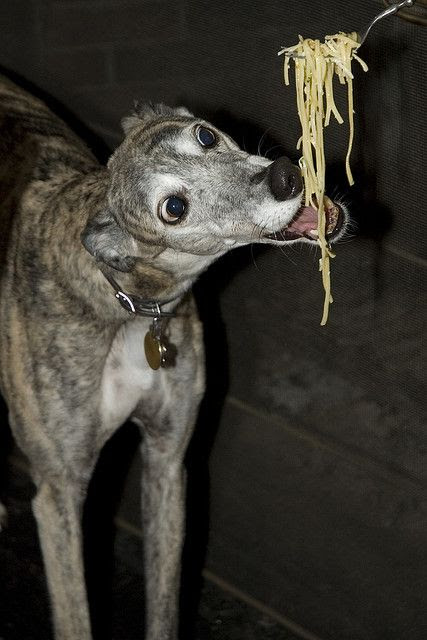 Poderi Nespoli 2016 $11.99



Sangiovese Blend, Romagna DOC Superiore
Intense red fruit. Radiant ruby ​​red in the glass. Gentle tannins are complemented
by aromas of cherries, ripe plums and delicate violets.
On the palate, the Sangiovese is fresh and fruity with a spicy and persistent finale.
Strong with surprising depth.
Asheville School of Wines says Nespoli is bolder than most European Wines.
More About Nespoli in their words...


BIG COLD? BIG RED.
Aged for 10 months in second used French and American oak, the wine is
a marriage of rich terra rossa soil, pure underground water and a long, cool ripening season
made in Australia's tiny Coonawarra region, the birthplace of world-class Cabernet Sauvignon!
Complex with an inky hue, Criterion explores flavors of current, eucalyptus and black plum. $16.99

Are You Coming to Group?
We are Starting our Second year!

The Asheville Wine Focus Group
Wednesday, January 9th from 5:30 to 6:30
Hosted by Richard Mckinney and Nick Demos
of Tryon Distributing

Call (828) 575-9525
online: https://metrowinesasheville.com/store/product/january-wine-focus-group/