1 minute reading time
(240 words)
deKooning and rose'

'Asheville' (1948), by Willem de Kooning PHOTO: THE PHILLIPS COLLECTION/
THE WILLEM DE KOONING FOUNDATION / ARTISTS RIGHTS SOCIETY (ARS), NEW YORK

"Asheville" by Willem de Kooning, 1948
https://www.wsj.com/articles/painting-with-a-bebop-spirit-11561144149
Article by Harry Cooper, senior curator and head of modern art at National Gallery of Art in Washington.
He came across this pairing when he was also "smitten" with other works at The Phillips Collection
including"The Open Window by Pierre Bonnard
and "Entrance to the Public Gardens in Arles" by Vincent Van Gogh.
"Asheville" is: White and tan preside over a mouthwatering assortment of sorbet colors:
pistachio, lemon raspberry, cotton candy.

Perfect for Rose'
La Rame Bordeaux Rose 2018, $14.99




The grapes are sourced from small parcels of younger vines (20 years of age as of 2011)
on the flanks of a hill that descends towards the Garonne River in the village of Sainte Croix du Mont.
A blend of Cabernet Sauvignon (80%) and Merlot (20%),
Aromas and palate of strawberries and raspberries, the red fruit mingles with prominent flavors
of grapefruit, white peach and yogurt. The fruit is balanced by bracing acidity
that accentuates the fruit but the tannin keeps everything in balance.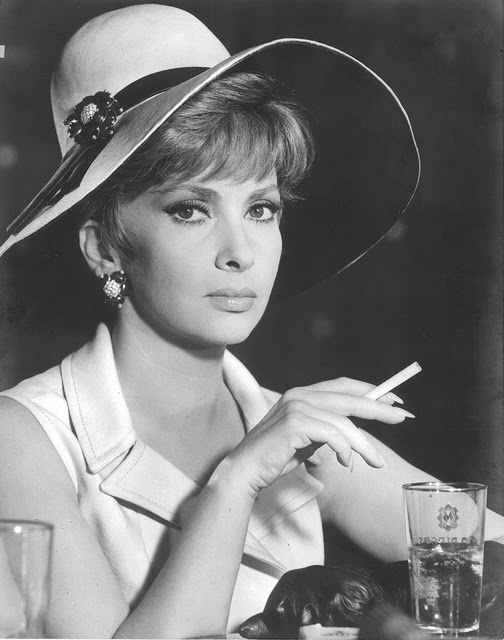 (A young Gina Lollobrigida. She just turned 92!)
La Rame is French but don't forget "Aperitivi"
** An Italian Cocktail Party **
Italian Rose' Tasting Event sponsored by Ciao Asheville.
Closing in. Reserve now. Space is limited.
Call (828) 575-9525 or online: https://metrowinesasheville.com/store/product/italian-rose-tasting/
By accepting you will be accessing a service provided by a third-party external to https://metrowinesasheville.com/