1 minute reading time
(265 words)
Clarendelle White Bordeaux and The Cheffe
From The MetroWines Book Review Department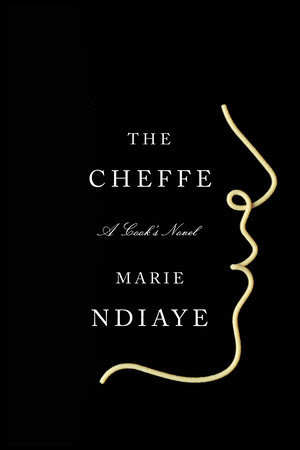 From the Booker Prize-nominated author of Three Strong Women:
an elegant, hypnotic new novel about a legendary French female
chef–the facts her life, the nearly ineffable qualities of her cooking,
and the obsessive, sometimes destructive desire for purity of taste
and experience that shaped her life.

MARIE NDIAYE, born in Pithiviers, France, in 1967; spent her childhood
with her French mother (her father was Senegalese); and studied linguistics
at the Sorbonne. She was only eighteen when her first work was published.
Awarded the prestigious Prix Femina for her novel Rosie Carpein 2001;
in 2009, the Prix Goncourt for Three Strong Women; and in 2015,
Gold Medal in Arts from Kennedy Center International Committee on the Arts.

Book Available at Malaprops here:
https://www.malaprops.com/search/site/cheffe

Your Read it With Wine @MetroWines
Since the book is based in Bordeaux, let's do Bordeaux.
But, Red Bordeaux is really for food so let's go White!
2018 Clarendelle, $22




Clarendelle is vinified to drink young. The wine can be decanted for 20-30 minutes
or up to 1 hour. This allows the wine to soften and open its perfume.
Older vintages need very little decanting, just enough to remove the sediment.

A blend of 42%Smillon, 30%Sauvignon Blanc and 28% Muscadelle, is a beautiful golden yellow color with a green glow, the wines are marked by roundness
and a beautiful aromatic power. There are aromas of apricot, white peach,
but also grapefruit. The wines are of great minerality, with powerful and fresh fruit flavors in all its brilliance, density and structure of a great white wine.
By accepting you will be accessing a service provided by a third-party external to https://metrowinesasheville.com/