3 minutes reading time
(545 words)
Children's Book Launch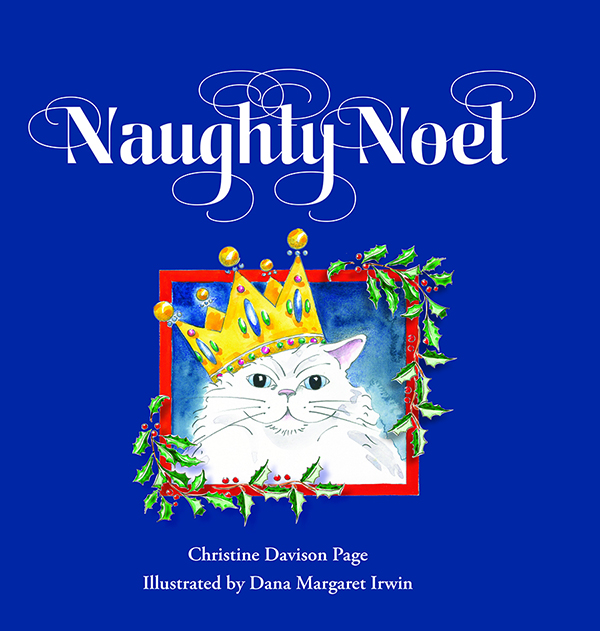 News Release: Tuesday, October 8th, 2019
About "Naughty Noel" Book Launch
Join us on Friday, December 6th from 5:30 to 7pm to launch "Naughty Noel," a book for children by Asheville area residents, author Christine Davison and illustrator Dana Irwin. Meet both Dana and Christine and talk over a glass of wine. Books will be available for purchase and both Christine and Dana will be available to sign your copy. The event, just in time for the holidays, is "on the house."
Synopsis:
Based on a true story, Naughty Noel is about a cat who loses everything and finds his way home for Christmas. Without Grandma, Noel is forced to leave the comfort of the little house with pink shutters in Florida and embark on a year-long journey. There are adventures and misadventures along the way. It's a scary world even for this tough cat, and at times, he just wants to give up. Ultimately, Noel discovers a home and family in the spirit of Christmas.
Review:
This tale of a regal Persian cat's journey is a love letter to felines and their companions. Cat lovers will recognize Noel's instinctive, quirky, and hopeful reactions to tragedy and change. The illustrations perfectly convey a frightened, curious, angry, confused, perturbed, and ultimately contented cat."
—Veronika Gunter, editor, Lark Books Children's Book Division, Sterling Publishing/Barnes & Noble
Bios:
Christine D. Page received a painting of her mother's beloved cat as a Christmas gift from her daughter and was inspired to write Naughty Noel. Christine enjoys photography and writing short stories and poetry. She earned a bachelor's degree in history from the University of Utah and later studied fine arts and photography at Westminster College in Salt Lake City, Utah. Her short stories are regularly published in the La Honda Voice.
Christine is an international flight attendant and a volunteer with Airline Ambassadors International (AAI). She is also a mission and child sponsorship coordinator for Shepherd of the Hills Children's Foundation in the Philippines. A portion of the proceeds of this book will go to AAI (airlineamb.org) and to the orphanage. Christine lives with her husband, Philip, in Asheville, North Carolina.
Dana Irwin has been creating art since her childhood in Greenville, South Carolina. She earned a BFA from University of Georgia in graphic design and did post graduate study at the School of Visual Arts in New York, the Art Students League of New York, Tyler School of Art in Pennsylvania, and Pythagorian School of Art in Samos, Greece.
Dana's publishing career spanned both coasts as art director for Avon Books, Hearst Magazines, Mother Earth News, Peninsula Magazine, Northern California Home & Garden, and Lark Books. She is a member of the Saints of Paint, a local art fundraising group benefittting non-profits and artists. She lives with her dog and two mischeivous cats in Fairview, North Carolina.
******************************************************
Contact for MetroWines: Gina Trippi
Contacts for "Naughty Noel"
Christine Davison Page:
chris@equityutah.com
Charlotte Street! It's the Next BIG Thing
gina@MetroWinesAsheville.com
"Big Shop Selection. Small Shop Service"
Shop: 828-575-9525