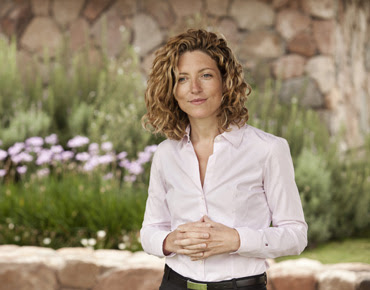 *** LAST CALL ***
Ticket Window Closes Monday (tomorrow) at noon.
Rare Opportunity to hear from one of the Top Executives at Decero
London Based Stephanie Morton Small
and taste these award winning wines
(Seriously, we had to fight mano a mano for this one)
Decero (Argentina) Seated Tasting
Tuesday, September 11th from 5 to 6:30
https://metrowinesasheville.com/wine-blogs/blog/entry/decero-wine-tasting
(Yes, you can be a few minutes late. Seating time built in!)
Princess Anne Wine Dinner
with Chef Todd Ritter
See friends. Make friends. Learn. Laugh. Eat. Drink Wine.
Dine at the hottest new restaurant in town
with the HOTTEST new chef in town Todd Ritter!
CALL: (828) 258-0986
TRIM is a well-crafted Cabernet Sauvignon from outstanding vineyards in California. The winemaking team works with some of the best vineyards to produce a lush,
well balanced and fruit forward Cabernet Sauvignon.


Awesome Blend of 94% Cabernet Sauvignon, 3% Merlot, 3% Petit Verdot

$13.99
Fall Brunch
Comprised of Barbera d'Asti, Syrah, and Merlot. Damilano offers a dry, harmonic,
and balanced taste at the palate. This medium-bodied rose remains delicate and has a pleasantly fresh aroma. Floral and fruit notes emerge mid-palate. Perfetta! 19.99 @MetroWines

Ratatouille Wines
If you go Red, GO Moulin de Gassat, $13.99
https://metrowinesasheville.com/wine-blogs/blog/entry/moulin-de-gassac-pinot-noir
Why: Pinot Noir from Southern France have more acidity but still offers rich fruit.

If you go White, GO: Terra Rouge Viognier (CA) $19.99
https://metrowinesasheville.com/wine-blogs/blog/entry/terre-rouge-viognier-ca
Why? From California but made in the French style, the wine has enough body to stand up to a vegetal recipe and herbs but enough acidity to cut through the cheese.

If you GO Rose, GO: Domaine Terrebrune Bandol 2016, $23
https://metrowinesasheville.com/wine-blogs/blog/entry/terrebrune-bandol-2016
Why? This Rose from the same area that gave us Ratatouille!. Terroir driven with a nose of thyme and white peach reminicent of a Provencal summer.
Internet price ranges from $33-40, Metro Wines has this Bandol for $23!!
All About Carmenere
by Gina Trippi for Laurel of Asheville
https://thelaurelofasheville.com/lifestyle/breweries/back-to-wine-school/