6 minutes reading time
(1200 words)
Bordeaux, Focus Winner, James Baldwin and Bandol, Drinking Old School, Italian Alps & Colterenzio, Dr. Seuss& Case Club, Orin Swift, Big Night at Ambrozia, Conde Nast & Aviary & White Hart & Alexander Valley & Quilt, Cinema Paradiso, Torii Mor, Ciao!


Who is Michele D' Aprix?
Pentimento Bordeaux! that's WHO!

Winemaker Michele D'Aprix
and Andy Hale of The Asheville School of Wine
Present a Class and Tasting
Join us at The French Cafe @MetroWines
Tuesday, March 26th from 5:30 to 6:30, $25
https://metrowinesasheville.com/wine-blogs/blog/entry/
winemaker-michele-d-aprix-bordeaux-class

This is a unique opportunity to meet
the Only American Women Winemaker in Bordeaux
and hear how she, literally, stirs the pot!
Asheville Wine Focus Group
March Winner!
https://metrowinesasheville.com/wine-blogs/blog/
entry/march-winner-sir-passo-2017-toscana-rosso
A blend of red grapes from Tuscany. Ser Passo has been conceived as an attempt to surprise and delight the wine consumer with new flavors, tastes and aromas. The unique flavors are of intense, strong and ripe fruits, such as cherries and black cherries. A velvety structure on the palate leaves a graceful softness in the mouth which make it suitable for tasty pasta, red meats and game in general.


*** $11.99 ***
Tiny Rooms of Literary Giants
WSJ: https://www.wsj.com/articles/how-virginia-
woolf-decorated-her-room-of-one-s-own-11551788812
One of those Rooms, including what he called his "Welcome Table" set with wine and food belongs to James Baldwin ("If Beale Street Could Talk") in Provence.




What Wine Was on the "Welcome Table" ??
Story about James Baldwin from Saveur:
https://www.saveur.com/dining-with-james-baldwin
Within Bandol, there are many many excellent producers but Château Pradeaux
is the standard bearer for this ancient wine-growing district. Pradeaux sits on the Mediterranean between Toulon and Marseilles. Owned by the Portalis Family since before the French Revolution, the domaine continues to maintain traditions. Although the majority of the vineyards are planted with Mourvèdre, the Château Pradeaux Bandol Rosé is composed of Cinsault and Grenache as well as Mourvèdre.
The "Rose Season" is about to start. Start like James Baldwin.
Start with the BEST. Start with Bandol!
John Kerr of The Asheville School of Wine
"Drinking Old School" for Capital at Play
https://www.capitalatplay.com/drink-old-school/
Eating Your Way Through the Italian Alps
Read: The Dolomites!


NYT:

https://www.nytimes.com/2019/03/06/travel/
five-places-to-eat-in-the-dolomites.html
One of the recommended restaurants is St. Hubertus at Hotel Rosa Alpina

St. Hubertus has an 89 Page Wine List with which we share more wine
than you would want to heat about. It is, however, always interesting to note which
US wines make the cut. At St. Hubertus, two we share are Opus and Jordan.
From around the world, we are most proud that a restaurant of this caliber shares with us: GD Vajra, Conterno, Musar, Legeder and this one:
Colterenzio Pinot Nero!


The sunblessed hills around cantina Colterenzio were formed in the Ice Age
and give rise to fruity red and white wines with finesse and character.
UNavailable at wine.com. On the shelf at $16.99 @MetroWines!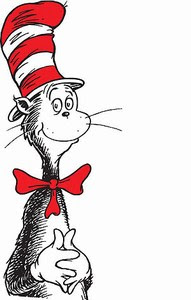 "Life Lessons from Dr. Seuss"
https://www.usatoday.com/story/life/allthemoms/2019/03/01/dr-seuss-day-
5-great-life-lessons-learned-reading-dr-seuss/3026834002/

All Spot On Advice.
Add Share a Glass of Wine with Friends!
And to toward that goal....

Join the Case Club @MetroWines
Call (828) 575-9525
online: https://metrowinesasheville.com/club
Conde Nast Photography Collection of Wine Photos HERE:
https://condenaststore.com/art/wine

Peruse Over a Bottle of Something Dark, Sultry and Sexy
Weeknight Perusal Wine
Aviary 2016 Cabernet Sauvignon, $17.99


This decadent Cabernet Sauvignon opens with rich notes of ripe cassis
and black cherry with softer tones of sweet oak and almond.
Silky smooth on the palate. Rich flavors are balanced with lively acidity.
Perfect to now or will age for many years to come.
(Picture from shopwinedirect. You got to love this one! $18.99.
Already a dollar over everyday shelf price @MetroWines.
And they say it is a savings of $6.
And you can only get the inflated price if you "buy in bulk!")
Heads UP Moment!
Always check a seller when store offers a discount. Ask $30% off of what?
An already inflated price? Often the regular price @Metrowines is below
the big deal sale price online. And consider shipping and risk of damage.
Weekend Perusal Wine:
Blend of 99% Cabernet Sauvignon and 1% Tannat, this Paso Robles wine
presents black cherries, red cherries, blackberries, autumnal spices on nose followed by flavors of dried black cherries, blackberries, licorice, gentle toasted oak. Soft tannins.
Winery Says: A few sommeliers have called White Hart "a mini-Napa Cab" because of the wine's balance, richness, and finish. To make a Cabernet Sauvignon like this from Paso Robles, we went to a favorite little spot, certified sustainably farmed, between two rivers – which keeps the vineyard much cooler than its neighbors. This makes for a smoother, mid-alcohol Cabernet, more Napa-Sonoma in texture, albeit more Paso Robles in dark cherry flavors. $27
Before Dinner Perusal with a White Wine

A California blend of 99% Chardonnay and 1% Vigonier
Winemaker Says:
There are fresh fruit aromas of apple, pear, pineapple, and vanilla mixed with floral notes and slight oak in the glass. The 2016 is rich and creamy with slight citrus notes along with crisp flavors of pear, apple, tropical fruits, and nectarines. The Viognier adds a slight floral component and a rich mouth-feel. This vintage has bright acidity, nice balance, and a very long finish.
Robert Parker, Jr.'s Wine Advocate 90 Points Says: "The 2016 Chardonnay Estate is scented of lemon curd, grapefruit and honeycomb with touches of lime blossom and yuzu. Medium-bodied, the palate delivers a great intensity of citrus flavors with a racy backbone and a zippy finish. Great value!
$15.99 at
wine.com
. (sinful)
$17.99 at Paul's in DC online (my old store. Seriously sinful)
$14.99 @MetroWines
More details: http://www.avvwine.com/wp-content/
uploads/AVV-Chardonnay-2016-fact-sheet.pdf
Weekend Perusal White
Winery Tasting Notes :
COLOR: Pale platinum-straw
AROMATICS: Ripe pears, roasted almonds, buttered toast, honey, lychee, jasmine blossoms, freshly washed river gravel, lemon zest.
PALATE: Baked apple with vanilla drizzle, pineapple-mango cream, buttered toast, salty popcorn and lemon curd with notes of nectarine and cantaloupe. STRUCTURE: Medium bodied with a rich, generously textured and unctuous mouthfeel. Bright, mouthwatering acidity. A long, lingering finish.
FOOD PAIRING Crab cakes with lemon-dill sauce; butternut squash ravioli.
$27
@MetroWines (regular price!)
$29.99 at Total Wine and Out of Stock
$33.99 at wine.com on sale!
If you liked our newsletter, please forward to a friend.
Wherever they live.
We have subscribers everywhere
including Canada, Italy and Singapore!