1 minute reading time
(193 words)
50 Degrees N Sparkling
From the Metro Wines Real Estate Department
The entrance to this Beverly Hills Spec House includes a 15 foot waterfall.
Asking $39 Million. https://www.wsj.com/articles/a-beverly-hills-spec-house-with-a-15-foot-waterfall-lists-for-39-million-11591284935
Turns out the Virus is generating "a lot of interest" as people have realized
they might be inside their houses "for a while." Of course! Build a waterfall!
We think we can give you the same feeling for a lot less!
Cool. Clean. Sparkling. Dry. Exciting. Gorgeous in glass!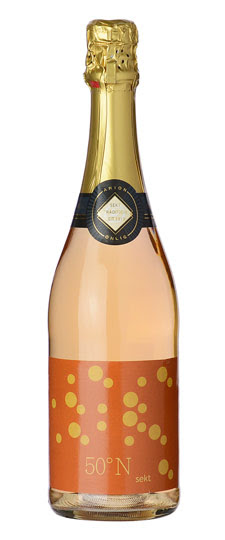 This is an extraordinarily unique blend of Portugeiser, Dornfelder and Pinot Noir.
It has a bright, fragrant nose, super creamy mousse with pretty strawberry fruit flavors accented by a hint of lemon zest and a dry, refreshing finish.
It is great on its own, but has the body to complement a variety of foods,
making it an excellent and versatile choice for entertaining
or substituting for a waterfall.

Teaching Moment: Portugeiser: A red Austrian, Slovenian wine and German wine grape found primarily in the Rheinhessen, Pfalz and wine regions of Lower Austria and Slovenia. Despite its name, there is no evidence that the varietal is from Portugal. Usually results in a DRY red wine.

From Savio Saores Selections $16.99
By accepting you will be accessing a service provided by a third-party external to https://metrowinesasheville.com/