Metro Wines Blogs
Metro Wines Asheville, NC
100% Montepulciano. Lovely. Light. Versatile. Rose is the strong, silent type!
UPDATE:
Meet at shop at 4:30. Park @MetroWines.
Come on in and Share a Glass of Bubbles
UBER (not includd) picks up at 5 and drives group to Great Harvest.
Enjoy Sourdough, Brie and Bubbles, Make Sourdough.
UBER drives you back to pick up uour car @MetroWines.
DONE!
Or you can just meet us there!
News Release: March 8th, 2018
About: "Bread, Brie and Bubbles"
Please join MetroWines for a hands-on class and evening of camaraderie, "Bread, Brie and Bubbles" at the Great Harvest Bread Company on Friday, April 20th from 5:30 to 7:30.
The baker will show you how to make sour dough bread while you taste Brie on freshly baked bread paired with a French sparkling wine selected by MetroWines and offered compliments of Great Harvest Bread Company. Carve your initials in your bread, Great Harvest Bread Company will bake your loaf overnight and you pick up your work on Saturday morning!
Great Harvest Bread Company is located at 1838 Hendersonville Road in Asheville.
Pinecrest Bed and Breakfast in historic Montford is the perfect place for your guests and YOU to stay for your wedding in Asheville. Pinecrest, a beautifully restored 5 bedroom inn built in 1905, is conveniently located in Montford, an easy one mile walk to downtown Asheville and just minutes from the Biltmore Estate. Plan your day's adventure over a sumptuous breakfast served at 9am and upon your return, enjoy a freshly baked dessert and beverage. Innkeepers Dan & Diane invite you to experience relaxation, privacy and pampering at our premier Asheville bed and breakfast. Read more here.
Heidi and Cataldo Perrone. Photo by Laura Pena
By Gina Trippi
Let them eat cake…but not with Brut! The first "wedding don't" is not to serve a dry sparkling wine with a sweet cake. "If the cake is sweeter than the wine, the wine can take on a vinegar taste and the cake can taste metallic," says John Kerr of The Asheville School of Wine.
With just a touch of sweetness, Kerr advises that Prosecco is a better choice as a partner to the toast and traditional wedding cake. London's The Telegraph reports that 63 percent of British couples chose Prosecco, according to a 2015 survey, for the toast, with only eight percent toasting with traditional Champagne.
But if you intend to serve sparkling with dinner, don't go sweet! Martha Stewart recommends, and so do we, Nicolas Feuillatte Champagne Brut Blue Label. "It's light with a hint of citrus that works nicely with all foods," says Todd Krafchin, senior director of facilities at Union Square Events in New York City. Sparkling wines made outside of Champagne, like Saint Hilaire, are well-made, value-minded alternatives.
Don't let a venue tell you that you can only serve the wines they offer. True story: A bride comes into my shop tearfully saying she is having her wedding at an Asheville venue where you must pick your wedding wines from their list of rather unremarkable wines. It gets worse. The venue would not even let her taste the wines! She came to Metro Wines to buy bottles of the wines she chose so she could taste them before serving the wines to her guests!
A reasonable corkage fee for outside wines is fair. Businesses are, after all, in the business to make a profit. But to deny you the wines you prefer on your wedding day is nonsense. Cheap wine in a nice place is still cheap wine. Remember, the wine says something about you.
Don't scrimp on the wines. The idea that the wines for your wedding are the item where you can save a few dollars is so yesterday. You don't need to buy cheap wines to make your budget work. There are plenty of quality wines that you won't find at the grocery at affordable prices. The wines you choose are part of the memories for you and your guests.
Don't offer too many choices. Choices create confusion and, on occasion, irritation. If you offer, for example, two whites, one will inevitably be more popular than the other one. If the favorite runs out, guests often become disenchanted. Select one versatile white, red and rosé appropriate for your menu. "You don't want to make it too complicated," says Gillian Sciaretta, associate wine tasting coordinator at Wine Spectator.
Don't overbuy, but don't underbuy. The general rule for a wedding is a bottle per person. This might sound like a lot of wine, but your event will likely extend for hours and some will consume more than others. "There's nothing worse than running out of wine," says Nicholas Jackson, Sotheby's wine buyer.
Don't just select wines that you like. The wines should pair well with the menus.
Finally, don't forget this day is about you! If you avoid the wedding wine don'ts, you will have served your guests well. Stash an exceptional bottle somewhere for the two of you!
Gina Trippi is the co-owner of Metro Wines, 169 Charlotte Street in Asheville. Committed to the community, Metro Wines offers big shop selection with small shop service. Gina can be reached atgina@metrowinesasheville.com or 828.575.9525. To learn more about wines for the big day, visit Metro Wines' Facebook page dedicated to weddings at Ashevilleweddingwines.
Link to Laurel of Asheville for more great stories HERE!
This post is from a previous FAcebook Post but it bears repreating.
True story. Bride comes in yesterday. Says she is having her wedding at an Asheville venue where you must pick your wedding wines from their list or pay a BIG corkage fee. The venue would not let her taste the wines!! She came to MetroWines to buy bottles of the wines she chose so she could taste them! UNBELIEVABLE.
We had one of the wines. It was, in the opinion of the staff, perhaps the worst wine you could offer for a wedding. Not very versatile with foods, a very definite taste and in no way a crowd pleaser. We don't even carry the second wine. Not one we want on our shelves and definitely not one you want on your wedding tables. Sad. Just sad.
The idea that wines for your wedding are a place where you can save a few $$ is so yesterday. And you really need to question a venue that tells you otherwise. We can help you select quality for the price. We don't PUSH cases of wines bought on discount. And there is no one size that fits all. Your wine depends on your menu, your story, YOU!
So 2 guidelines here. First, the wines you choose are part of the memories. You need to be right. Consult with us @MetroWines and make GOOD memories! And, second, a venue that won't let you taste the wines that you are buying doesn't GET IT and you have to wonder what else they DON'T GET!
Sorry about the length of this post, but we are very disturbed. Your wedding is important, very important.
And we take it that way.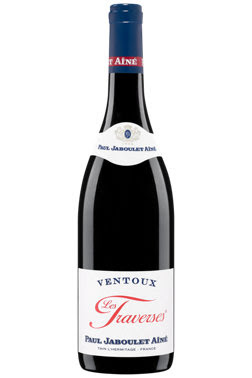 Versatile. Aromatic. French!
80% Grenache, 20% Syrah.
'Les Traverses' are the dry stone walls which were built to support and protect the slopes in Ventoux from the significant erosion caused by the strong Mistral winds. 40+ year old vines on averag. From the foothills of the Mont Ventoux – clay and limestone soils with south/southwest exposure. Aged in 20% large older barrel and 80% in stainless tanks. Blood orange, raspberry, fresh pepper and wild herbs emerge from this delicious Ventoux Rouge.
Wedding White. Versatile
Hecht & Bannier Languedoc 2016
50% Picpoul, 25% Roussanne, 25% Grenache Blanc
The Picpoul Blanc brings this crunchy and vivid character, which,
blended with the Roussanne citrus fruits and white flowers notes,
complete perfectly the aromatic pallet and give us a medium weight palate.
From the September Issue of The Laurel of Asheville
By Gina Trippi
Weddings are about the bouquet. But not just the one the bride carries. The bouquet of the wines also creates memories.
In a 2004 study, Dr. Rachel Herz at Brown University found that women showed more brain activity when smelling a perfume with which they associated a positive memory than when smelling the control perfume. The brain activity associated with the memorable perfume was also greater than that produced by the visual cue of seeing the bottle of perfume.
More recently, Psychology Today reported in 2015 that a number of behavioral studies have demonstrated that smells trigger more vivid emotional memories and are better at inducing the feeling of "being brought back in time" than images.
These findings were supported by the work of Dr. Ken Heilman, distinguished professor of Neurology and Health Psychology at University of Florida.
"Smell goes into the emotional parts of the brain and the memory parts, whereas words go into thinking parts of the brain," says Heilman. "When you smell things, you remember your emotions."
Why argue with science? Increase the memories of your wedding or any special occasion with aromatic wines.
The French white grape, Viognier, presents natural aromatics described as perfume including chamomile, lavender, peach and violets. And the Italian white grape from Langhe, Arneis, is a sensory sensation. Arneis offers an intense bouquet of peach, acacia flowers, chamomile and melon.
Red grapes can be memory makers too. Consider Monastrell, a particularly aromatic grape from Spain. A bottle of Juan Gil Silver Label Monastrell makes memories with aromas of blackberry, cherry cola, candied violet and just a hint of vanilla and black pepper.
But no grape beats Frappato, the red grape indigenous to Sicily, for pungent aromas. A glass of Frappato brings intoxicating aromas of raspberry, red cherry, roses and lavender.
A rose is always aromatic but the particular scents depend on the varietal from which the wine was made. A rose made from the French grape, Cinsault, presents strawberry and red cherry along with floral notes and a wave of perfume on the nose. A well-done wedding menu pairs the wine to the food. But you could consider choosing a wine that not only works with the foods but also invokes the aromas of the wedding flowers for a total sensory experience.
According to Wine Folly, an educational wine blog, you will find a complex set of floral scents, especially rose, in red wines including Pinot Noir, Grenache, Sangiovese, Nebbiolo, Monastrell and Tempranillo. White flowers are present in white wines including Pinot Gris, Chenin Blanc, Pinot Blanc and Sémillon.
But what about Asheville? Are we smelling the roses? "Wedding clients are beginning to really focus on their wine selections," says Heidi Perrone, event planner at Cordial and Craft, a local event production company. "Wines are becoming the focus of the table and couples are seeking choices not just in terms of taste but the look of the bottle and, yes, even the aromas!"
Gina Trippi is the co-owner of Metro Wines, 169 Charlotte Street in Asheville. Committed to the community, Metro Wines offers big shop selection with small shop service. Gina can be reached atgina@metrowinesasheville.com or 828.575.9525.
Laurie and Woody meet Thomas Meunier of AuthentiqueVin, the importer for the sparkling wine, Rose Granit, they served to toast an celebrate their vows.
That happens @ and ONLY @MetroWines!
Photo by Teresa Edwards
Beautiful bride, Laurie, with her handsome husband, Woody, toasting with Rose Granit Sparkling French wine from Thomas Meunier and AuthentiqueVin. Guests said that Rose Granit is "like drinking pastels!"
On September 15th, Thomas Meunier will be @MetroWines and Laurie and Woody will have the opportunity to meet the importer of the "toasting wine" served at their wedding. That happens @ and only @MetroWines!
Want a unique wedding experience? A memory you can treasure? A story you can tell forever?
Call Hayley @MetroWines at (828) 575-9525. Why?
Because "Weddings Strat @MetroWines!"
Hayley studied Opera for 3 Years at Louisiana State University, while crafting Latte Art designs at an Italian Cafe and Gelatoria. Working with the owner, she learned to make handcrafted scratch made Gelato through true Italian pasteurization techniques which began her focus towards the food industry. She was awarded best frozen treats for "225" Magazine in Baton Rouge for her 150 different unique recipes on Gelato.
Transitioning a small shop into a full restaurant with Chef Marcus Day, the two showcased his cuisine offering amazing and innovative wine dinners! From then on, she was fascinated with finding perfect wine and food pairings. Bottom line: Hayley knows wine and food and Gelato! and how to put them together to make any event special and memorable.
And all that experience partnered with her interest in celebrations and sharing that joyful spirit lead Hayley to weddings. She loves meeting the wedding couple, friends and family, and helping them to plan the perfect wedding pairings!
"Planning your celebratory wedding drinks should be exciting, fun and easy," says Hayley. "That's what we do from the moment you walk in the door to celebrate your engagement. We can help you select just the right wines and beers for every aspect of your menu all the way through to that gorgeous bottle of bubbly!"
Weddings start @MetroWines. Call Hayley at 828-575-9525.