"The Public Palate: Putting Wine in its Place"

(c)
*** Start a Wine Cellar for $30 ***
Why Wait? 100% Tariffs are looming.
And Distributors have wine that can age in stock.
We can help you get started for an affordable investment
or continue to stock your collection.
Call John Kerr, Cellar Department Manager
at The Asheville School of Wine,
on the Cellar Line at (828) 200-6504
*** Ask About The Cellar Club! ***
Your Cellar Starter Bottle

This ruby-red wine shows a deep aroma of spices and red fruit.
Gentle yet persistent flavors of red and black fruits on the palate.
The wine is 100% Spanna, the local name for Nebbiolo in the Alto Piemonte.
The grapes come exclusively from the Colline Novaresi DOC,
a growing area characterized by old vines and high altitudes.
Colline Novaresi is aged for 6 months in large oak casks before being bottled.
This wine can go 3 to 8 years in bottle.
The 2016 is $23 and Cellar Ready!
A good idea is to take 3 now for your cellar and try one each year.
Don't Believe It?


Here's Andy Hale, Director of The Asheville School of Wine,
to Make the Case for Cellaring Wine
even on a budget!
Face masks over makeup trigger new anti-smear campaign,
according to The Wall Street Journal. Frustrated cosmetic users resort to lip,
eyebrow tattoos to keep that made up look and avoid a face full of schmear
when you take your mask off for dinner!
We @MetroWines want to help!
Let's go with a wine that will bring a lovely,
natural looking stain to your lips!
Nothing stains like Shiraz. And it is Palate Pleading too!
Kilikanoon Killerman's Run 2017, South Australia
Totally opaque black dark red core with a dark red hue. Showing plenty of pepper and spice,
the uplifted nose features aromatics of liquorice, black cherries, a hint of black olive,
spiced meats and blackpepper. Medium to full bodied with a juicy feel ,
the palate is filled with liquorice, black cherry and blackberry flavors over a back drop
of lightly smoked vanillin cedar and blackpepper. Velvet smooth tannins,
good depth and a long savory finish tinged with black pepper.
Drink now or Cellar 4-5 years.
Not Widely Available in the US.
*** $23 @MetroWines ***
*** MANSARD MANIA ***
https://www.wsj.com/articles/centuries-after-it-topped
-the-louvre-the-mansard-roof-remains-a-fashionable-fixture-11593694832
It is an architectural style that's been around for centuries: the Mansard Roof.
The design, recognizable by its sloping facades on all four sides and shallow roof line,
can be traced to Pierre Lescot, a 16th-century architect who designed a section
of the original Louvre using the concept. The Mansard Roof was popularized by and named
for François Mansart, a 17th-century French architect who built upon Mr. Lescot's concepts
when designing numerous Paris townhouses and châteaux.
The complexity of the roof's design means higher installation and maintenance costs
for homeowners. They often require costly repairs like those associated
with a low-pitch roof line. So, Mansard Roofs aren't ideal in extreme weather environments.
Despite the challenges, the style has retained its popularity over the centuries.
WHY? BECAUSE IT IS WORTH IT! LOOK AT IT. GORGEOUS.
And every now and then, you need a wine that,
yeah, it cost a little more but it's worth it and so are you!
Chateau Moulin de Tricot 2016 Haut Medoc
Rosenthal Wine Merchants
*** Cellar Potential: 10 Years! ***


Sourced from a single parcel, adjacent to the appellation of Margaux,
Chateau Moulin de Tricot Haut-Medoc is entirely reminiscient of it's big-brother next door.
Ripe red and black currants, blackberry, and black plum with slightly chewy, yet nicely balanced tannin. The sip ends with gravelly mineral and a spiced, velvety finish, with just a touch of green herb and pepper. An excellent value, for certain, that will drink beautifully over the next ten years."
$34 for Haut Medoc @MetroWines!
More French
from The MetroWines Book Suggestion Department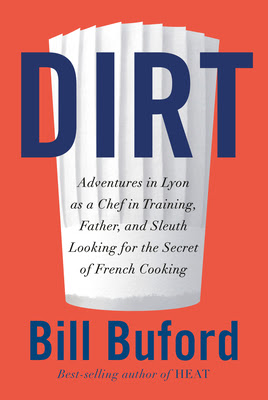 A New York Times Book Review Editors' Choice
Bill Buford turns his inimitable attention from Italian cuisine to the food of France.
Baffled by the language, but convinced that he can master the art of French cooking
or at least get to the bottom of why it is so revered, he begins what becomes a 5-year odyssey
by shadowing the esteemed French chef Michel Richard, in Washington, D.C.
But when Buford realizes that a stage in France is necessary, he goes to Lyon,
the gastronomic capital of France. Studying at L'Institut Bocuse, cooking at the storied,
Michelin-starred La Mère Brazier, enduring the endless hours and exacting rigeur of the kitchen,
Buford becomes a man obsessed with proving himself on the line, proving that he is worthy
of the gastronomic secrets he's learning andproving that French cooking actually derives from
(mon dieu!) the Italian. With his signature humor, sense of adventure, and masterly ability
to immerse himself--and us--in his surroundings, Bill Buford has written what is sure
to be the food-lover's book of the year.
https://www.malaprops.com/search/site/dirt%20buford
Franck Balthazar Selections
Cotes /du Rhone 2018 $23
Balthazar Domaine dates back to 1931, when it was founded by Franck's grandfather Casimir.
Franck continued to sell mostof his wine in cask, as Casimir did to the local cafés.
Franck now bottles all of his tiny production, made by methods little changed from those
of his grandfather: he plows with a horse, and bottles his wines without fining or filtration.
His Cotes du Rhone is a 50/50 blend of Grenache and Syrah; it is luxurious,
elegant and expressive, with an unmistakable sense of place.
Sweat Suits. They're Back. They're Staying.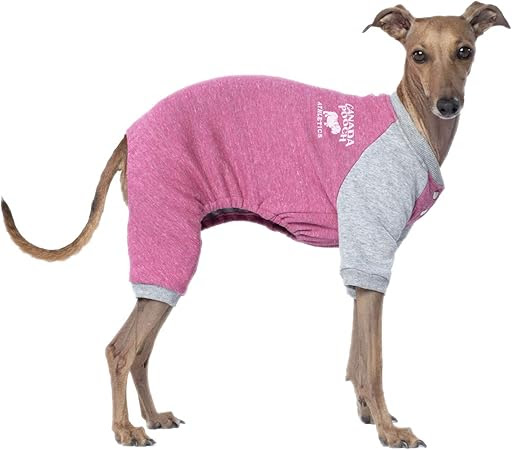 Continuing a long history, sweatpants rule and WSJ says:
"The sweatsuit could be considered the sartorial equivalent of journaling."
https://www.wsj.com/articles/worn-a-sweatsuit-for-months-
discover-its-fascinating-backstory-11592932217
Whether or not that is a fact, you can be certain that if you attend
a socially distant backyard party, someone, maybe you, will be wearing one.
So what wine do you bring that conveys you can agree with this casual expression
of fashion but you also appreciate good wine at a casual price!


New! Easy drinking, affordable Washington State Cabernet! This is prototypical
Columbia Valley Cabernet, with aromas of cherry, meats, black currant, coffee and wafts of herbs. Though far from over the top, the flavors show intensity and texture with a pleasing acidic lift.
It offers a lot of subtlety and elegance for a wine at this price.
Made by veteran winemaker Morgan Lee of Two Vintners.
*** Big RED of THE WEEK at $16.99 ***
** Sold for $24,941,455 **
Created after the return of the artist, Yoshitomo Nara,
to Japan after 12 years in Germany. "Knife behind the Back" sold after
a 10 minute bidding battle between 6 collectors.
I appreciate good art. I even like this one. But $24 million?
Meanwhile Japan has the most centenarians ­– those 100 years old or more,
of any country in the world. 48 in every 100,000 people in the country make it to their century.
Nowhere else on Earth really comes close. Numbers like that can cause people in other parts
of the world to pay attention. What do they have that we don't? Is it something they're eating?
Well, I am going out on a limb here and saying it probably is not the art!
https://www.bbc.com/future/article/20200626-should-we-eat-more-like-the-japanese
For a mix of all things Japanese shared over food, try "Midnight Diner" on Netflix.
A scarred man operates a midnight diner in the backstreets of Shinjuku.
No one knows his name or his story, but his customers each bring their challenges.
https://www.netflix.com/title/80113037
Contemplate, watch, eat with a bottle that will even work with seaweed!
Grunhaus Riesling Monopol 2018, from Loosen Brothers

Winemaker says: The name "Monopol" refers to the fact that the Grunhauser estate
owns the entire hillside of vineyards. Most vineyards in Germany are shared
amongst dozens of growers, so this is quite uncommon. The wine presents aromas and flavors
of green apple, green pear, green tea, key lime and minerals.
DRY on the palate with sizzling acidity and freshness.
Robert Parker's Wine Advocate says 91 Points: The 2018 Maximin Grünhaus Riesling Monopol
blends fruit from the three grand crus and opens with clear, aromatic mango fruit and,
after a while, lots of flinty notes of crushed stones. Silky, pure and enormously salty on the palate,
this is a stunning, complex, tensioned and almost challenging Estate Riesling with lingering salinity
and immense complexity and charisma. A spectacular wine at this price point.
We say: $26
In Memoriam
from Ciao Asheville
Italian Composer Ennio Morricone, Gone at 91
https://www.forbes.com/sites/isabeltogoh/2020/07/06/ennio-morricone-
oscar-winning-italian-composer-famous-for-spaghetti-western-scores-dies-aged-91/#78ef99151459
You know his work from "The Untouchables" and "The Hateful Eight."
BUT, what you will remember is his howling theme to the Spaghetti Western
"The Good, the Bad and the Ugly."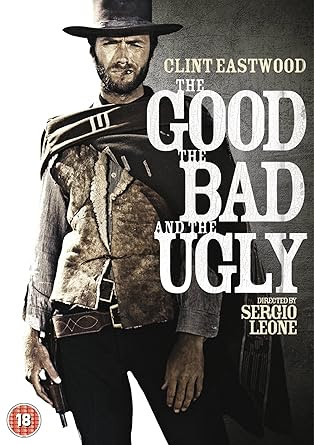 DID SOMEONE SAY CHIANTI?
Let's keep the theme, cheap, strike that, value minded but good, going...
Chianti Colli Senesi 2018
The 2018 Chianti Colli Senesi is a bold, pleasantly rustic wine that far outperforms
its very modest price tag. Bright red cherry fruit, tobacco, cedar and dried flowers seem
to jump from the glass. This rich, burly Chianti Colli Senesi screams with Sangiovese character.
BIG RED WINE DEAL of THE WEEK
$10.99 (red tag)