Weddings Start @MetroWines!
Whether you live here or are planning a Destination Asheville Wedding, we can help. We work with some of Asheville's top event planners, wedding venues, caterers and B&Bs. Wines are rapidly becoming a focal point of weddings. And our wines are the highest quality for the price.
Our shop, on the way to The Grove Park Inn has been voted number 1 in Western North Carolina in the Best of WNC MountainX Poll, for the past three years. MetroWines has been featured in The Wall Street Journal, and staff writes for Capital at Play, The Laurel of Asheville and Sophie Magazine. We are a trusted purveyor in Western North Carolina and we KNOW Asheville.
We have seen dozens of weddings through from start to vows! We have a dedicated wedding coordinator that will work with you on every aspect of putting your wedding together. We can assist in planning with rehearsal dinners, bachelor or bachelorette parties, and a wedding registry. And we can even help you with "themed" weddings and parties! @MetroWines, we say that if we don't do it, we know who does and who does it right!
Planning a honeymoon out of the country, we can plan a tasting for wine you might find on the menu at your destination.
All you need to do is decide what you're wearing, who is in the wedding party, and invite guests.
Call our Wedding Coordinator, Hayley, at (828) 575-9525 to get started.
---
From the Asheville Wedding Wine Blog
This post is from a previous FAcebook Post but it bears repreating.
True story. Bride comes in yesterday. Says she is having her wedding at an Asheville venue where you must pick your wedding wines from their list or pay a BIG corkage fee. The venue would not let her taste the wines!! She came to MetroWines to buy bottles of the wines she chose so she could taste them! UNBELIEVABLE.
We had one of the wines. It was, in the opinion of the staff, perhaps the worst wine you could offer for a wedding. Not very versatile with foods, a very definite taste and in no way a crowd pleaser. We don't even carry the second wine. Not one we want on our shelves and definitely not one you want on your wedding tables. Sad. Just sad.
The idea that wines for your wedding are a place where you can save a few $$ is so yesterday. And you really need to question a venue that tells you otherwise. We can help you select quality for the price. We don't PUSH cases of wines bought on discount. And there is no one size that fits all. Your wine depends on your menu, your story, YOU!
So 2 guidelines here. First, the wines you choose are part of the memories. You need to be right. Consult with us @MetroWines and make GOOD memories! And, second, a venue that won't let you taste the wines that you are buying doesn't GET IT and you have to wonder what else they DON'T GET!
Sorry about the length of this post, but we are very disturbed. Your wedding is important, very important.
And we take it that way.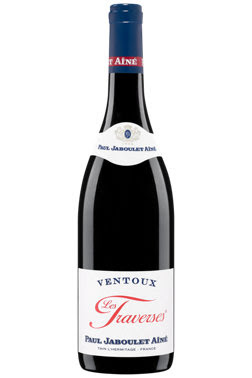 Versatile. Aromatic. French!
80% Grenache, 20% Syrah.
'Les Traverses' are the dry stone walls which were built to support and protect the slopes in Ventoux from the significant erosion caused by the strong Mistral winds. 40+ year old vines on averag. From the foothills of the Mont Ventoux – clay and limestone soils with south/southwest exposure. Aged in 20% large older barrel and 80% in stainless tanks. Blood orange, raspberry, fresh pepper and wild herbs emerge from this delicious Ventoux Rouge.
Asheville Wedding Wines Facebook